The Adolfo Dominguez boutique in the Marais area of Paris near the Picasso Museum (which is apparently closed/ under construction for the next year) that sells the designer's clothes, which are pleasant and fun.
I was drawn in by their window display which featured a pink floral and quilted jacket paired with an equally delightful skirt and top. Other patterns included watercolors and dots, but the best being an ant motif. As we shared back in February, animal shapes such as the wildly popular bird print trend, cat and butterfly print have started to make appearances on fashionable clothing. At Adolfo Dominguez, the ant pants, shirt and dress were very cute; slightly mocking while crisp and clean in overall presentation. Perfect for spring, the fabrics are light and natural!
Dominguez is a Spanish fashion designer and hasn't quite been picked up by American department stores, but there are a few shops on the east coast.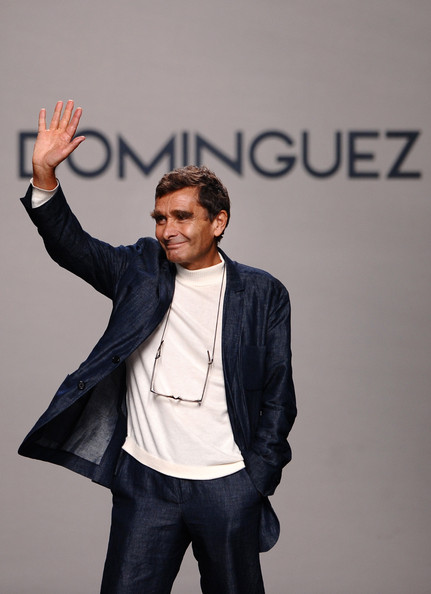 So those of you in Maryland, Georgia and Florida (or Europe), especially if you are reading this, you're likely already a fan but for the rest of the world, you should check out Dominguez's designs too at www.adolfodominguezshop.com.