Short and Sweet for Spring
Why wear something plain when you could add a pattern?
Printed shorts are a great way to ditch the winter blues and hop into spring fashion. Gap, J. Crew, The Limited and Loft are just a few of the many brands that have jumped on board with this must have for spring and summer. Where we are more likely to see patterned mini-skirts this time of year, the hot-pants trend of fall and winter has translated into something even sweeter for Spring.
Different colors and shapes can convey a different attitude in this trend. Instead of just colored denim or chino shorts (which are also going to be very popular) florals, geometric or cut-out shapes can be dressed up or dressed down to fit your occasion. If you're like me and have a lot of plain colored tanks and t-shirts, you'll be set to pair these complimentary neutrals with a fresh pair of on-trend shorts!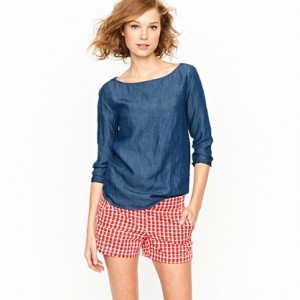 MINI DELICIOUS APPLE SHORT at J.Crew.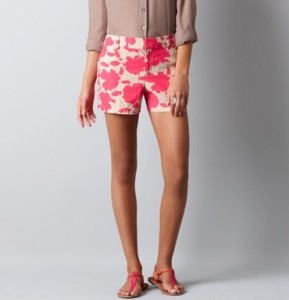 Tree Blossom Print Short at the LOFT.