As you all know I've been training for my next competition, which is on May 5, 2012. Everyday I wake up, I have to eat 1/2c of oatmeal and 6 egg whites. That gets boring…! I would always look at my Facebook timeline and see my friends posting about protein pancakes. So I searched far and wide (google, lol) for an easy protein pancake recipe and I found the perfect one. It's so perfect and quick that even your kids will love it.
Ingredients: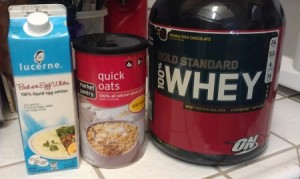 16 oz of Egg Whites
1/2 c of dry oatmeal
1 scoop of your favorite protein powder (for this post I used half of everything)
Step 1: Measure out all of your ingredients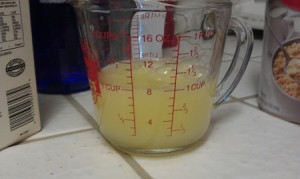 Step 2: Place all items into a blender and blend well
Step 3: Set your skillet on the stove to medium high
Step 4: Pour out a suitable amount and let it cook (it is very liquid-like almost  like water but you have to let it set so don't be in a rush to flip it over)
Step 5: Once flipped it cooks fairly fast so no need to wait a while
Step 6: PLATE IT!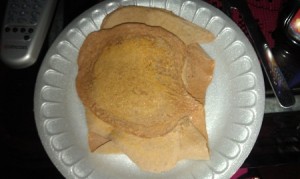 My pancakes didn't turn out quite like regular pancakes, but they were pretty good.
Enjoy!