Spring is a time of re-birth, and for fashionistas this means packing up the cashmere or heavier, darker fabrics and replacing them with colors and movement.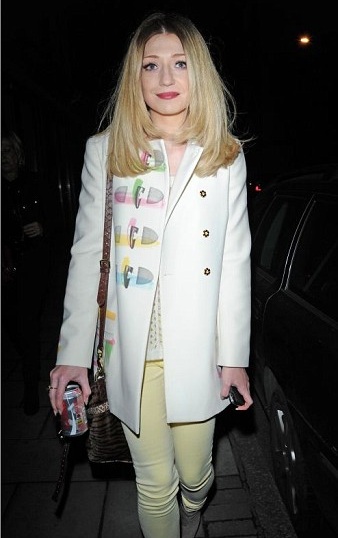 Nicola Roberts
This year there seems to be a debate, however, on which color palate is preferred. On one side we have the day-glo neon effect. Its vibrancy has commandeered the hearts of designers like Michael Kors and Elizabeth and James. Then there is the other spring staple: pastels.
Both color divisions are channeling the 80's/90's with casual crop-tops, button-ups tied at the waist, paired with skinny jeans and topped with a blazer. Almost anti-yuppie; but, yet, the colors are so vibrant and happy that it could make anyone dream to be preppy.
Although I like to wear both pastels and neons, it is definitely a debate that relies on the consideration of a person's hair, eye and skin color. I am naturally blonde and have fair skin with freckles, so an overwhelmingly bright color scheme can over power me. In my opinion, women with dark hair have a better chance of pulling it off. Pastels, on the other hand, in the right color can look good on almost anyone.
To get the best of both worlds, I've started mixing them together. By wearing a bright bottom and a pastel top in the same color family, you get an updated look of the color column.