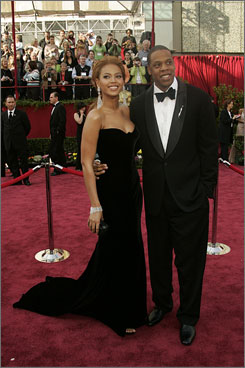 Beyonce and husband Jay-Z celebrated their four-year anniversary last Wednesday by debuting their official Tumblr account. Tumblr is a social platform that allows you to design your own space to share photos and text updates. Beyonce's Tumblr site, "I am", is stocked with personal photos from the couples less publicized time together.
Everything from beautiful vacations to special family moments are included on their site. To take a look at the couples' happy times together, click here.
Fingers crossed we'll see more pictures of the precious Blue Ivy!