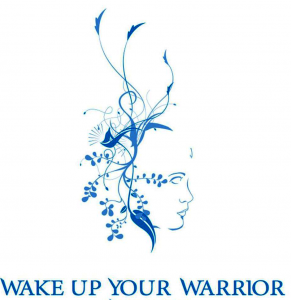 As a writer for First Class Fashionista, I get the opportunity to attend local fashion events and this weekend I attended a fabulous one! Friday night I went to the "Wake Up Your Warrior" Charity Fashion Show. The event was held at the opera house in downtown Denver at the Preforming Arts Center. It was an elegant, black-tie affair and guests looked stunning.
Prior to the fashion show, I was invited to drinks and dancing. This is where I got the chance to mingle with some of Denver's most prominent divas. Sponsors of the event included representatives from Thode Law Center, DeVelo Magazine, Park Lane Jewelry, and our very own First Class Fashionista. Benefits from the show went directly to the Children's Rocky Mountain Law Center, which goes up to bat for local abused and neglected children and tries to provide the essentials to make them the warrior they are. Also prior to the show beginning, three local supporters were recognized for their work in the community through adversity. WUYW Founder Fabi Thode and Host Jim Wills presented the director of Ballet Nouveau Colorado, Julia Wilkinson Manley, and local designer Gino Velardi with the "Warrior Award".
The fashion show was under way around 9pm, and featured local designer Gino Velardi who showcased his spring / cruise wear line. A total of four collections were shown. A common 70's-inspired theme was woven into every collection through the use of bold colors and patterns. The spring line as a whole included everything from evening gowns to tailored jackets, and mini summer dresses to ruffled bikinis. Gino's creative use of color and pattern created the perfect looks not only for your next cruise, but for any summer occasion.
Thanks to all who attended in support and shared this fabulous evening with us! Enjoy the video. Pictures coming soon. For more information on the Wake Up Your Warrior Awards visit: http://coloradoredcarpet.com.