I don't even know where to begin. The whole journey in the world of fitness competing is difficult.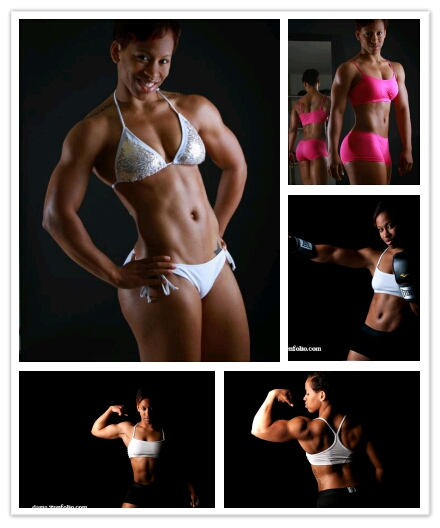 The most difficult part is the constant yo-yo dieting. It's so extreme during preparation towards the end you have to go days without carbs and water; purposefully dehydrating your body. And in the end is it really worth it for a trophy that you may not even win? What I'm trying to get at here is in America, especially women, we deal with a lot of body image issues and in fitness it's no different.
Here are the rules for the category that I compete in which is figure:
Small degree of muscularity with separation, no visible striations
Overall muscle tone with shapely lines, overall firmness and not excessively lean
Full general assessment
Healthy appearance
Make-up
Skin tone
Now this is what the judges look for but it's so subjective and the rules aren't really clear cut either so your fate is left in the hands of a judge. Why do we allow others to judge us based on how we look. As long as we feel good about ourselves that's all that really matters right??
I've had this on my mind a lot lately and it's bugged me to the point where I sit and cry and try to figure out WHY AM I COMPETING? I compete in the NPC division which stands for National Physique Committee. When I entered my first competition all I knew is that I wanted to go pro so that I could get sponsored. So I worked my butt off day in and day out because I knew that I needed to get down to the "perfect" size and go pro to get sponsored. To be honest it's not about the pro card it's about marketability.
Now I've reached a point where I feel that the pro card and competing isn't worth it to me for reasons that I will share with you, my valued readers at First Class Fashionista:
My knee is the size of a baseball because of the intense training and the insane amount of cardio that I have to do.
The dieting is horrible and eating the same thing over and over day in and day out drives me nuts.
To compete you have to have some sort of disposable income. I can't begin to tell you how much I have spent on food ALONE just to get ready for this show. I bought a 2lb bag of Tilapia (costs around $10) and it was gone in less than 48 hours. On average I was spending $150-200 on food.
The posing suit cost me close to $300
Entry fee was $90
NPC card just to compete was $100
I go through all of that to not even guarantee myself a win. I practically go broke and there are things in my life that I feel that are more important at this time. I put myself through all of this to get docked points because my butt isn't tight enough (in other words it's too big). I know you're thinking that she's in excellent shape how can she not win. To be honest you can bring your best body to the stage and the judges don't care about the journey they care about who looks the best to their standards. No disrespect to those that want to continue to compete or who have been competing for years. I still support you all but right now competing isn't for me. I still support all of my friends that continue to train hard for their shows I will cheer them on from the sidelines.
Well this is what I want you to do while reading this. Please say this out loud: I AM PROUD OF MYSELF! I WILL SET THE STANDARDS OF HOW I LOOK! I WILL NOT LET OTHERS DEFINE HOW I LOOK BE IT MEDIA, FAMILY, FRIENDS, ETC.! I WILL WORK HARD TO ACHIEVE THE BODY THAT I WANT AND I WILL DO IT IN MY OWN TIME! I'M DOING THIS FOR ME AND NO ONE ELSE! AT THE END OF THE DAY IT'S ABOUT HOW I FEEL ABOUT MYSELF!!
I have decided that I will continue to pursue fitness modeling but I will return to the sport of track and field as a sprinter. Who knows you may catch me in the 2016 Olympics 🙂 I just know that landing a magazine cover won't be easy and all I can do is continue to work on my physique and work with more photographers and build up my portfolio.
Moral: Don't let others determine what you should look like. We were born ORIGINALS never to be made a COPY! Do what works for you. The cookie cutter approach never works. Do what makes you happy.