The influence of Hollywood creates an interesting dynamic, especially when it comes to relationships and marriage.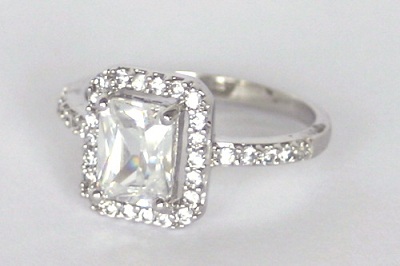 It's no secret that famous people are not known for longevity when it comes to relationships, especially after they commit their lives to each other in marriage. Why is the rate of divorce higher among this segment of the population? Maybe it's because of the constant pressure, or temptation, that high profile couples of today experience. They seem to find it difficult to make their marriages last but when it does, should it be considered an accomplishment?
To celebrate what is considered an accomplishment in Hollywood and to prove that their love is real and they mean what they say, there has been an overwhelming increase in vow renewal amongst celebrities.
Most recently we've seen LeAnn Rimes and Eddie Cibrian celebrate their first year together. "Renewed our vows today… it's incredible to thank each other for the past year as husband and wife. Here's to another great year!" For couples like LeANN and Eddie as opposed to celebrating an anniversary, as is typical with couples, the vow renewal ceremony seems to symbolize a clean slate in addition to new promises for the upcoming year.
Repeat offenders, such as Nick Cannon and Mariah Carey, have followed in the footsteps of Seal and Heidi Klum renewing their vows each year on the anniversary of their wedding day…Nick is quoted as saying, "You've gotta be really creative. You've gotta get another ring." But if vow renewal really means new bling, why not just celebrate it as part of the anniversary?
This trend, however, seems to have stuck only on this side of the pond. Our favorite British couple, the royal William and Kate, opted for a more traditional approach to honoring their marriage, spending the evening at their private cottage. Suggesting maybe that they have nothing to prove?
Only time will tell if these vow renewals will equate to happy marriages for LeAnn/Eddie and Nick/Mariah, but they sure didn't work for Seal and Heidi.