With so many pictures floating around of the trendy, boho-chic styles seen at Coachella, I couldn't help but notice the fringe detail on so many tops and accessories! To add an authentic and laid-back flare to any outfit this summer, reach for the fringe!
Celebrities like Vanessa Hudgens, Alessandra Ambrosio, Fergie, and Ashley Greene all donned the trend at the Cali music festival. Last year, Hudgens helped set the trend in cute jean, fringed cut-offs with a flower power top.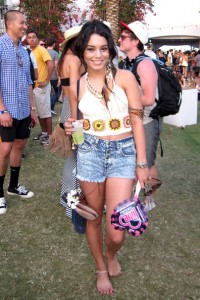 This year, Fergie looked oh-so comfy but ready to rock in her whimsical white maxi dress with a camel fringed vest.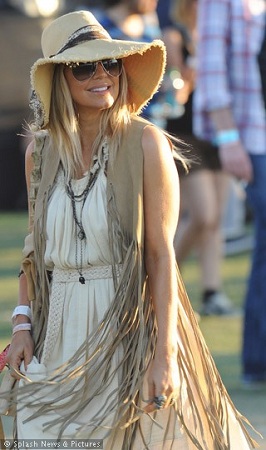 For summer's hottest trends, Fashionista hot spots like Urban Outfitters and Free People are great places to check out cool fringe pieces. From everything like fringed moccasins to flowy fringed tops and cool saddle bags with fringe detail, they've got something that will grab anyone's attention!
For those of us who are smaller on top, try a more fitted blouse with a fringe detail with a swooping neckline to add a little something to your outfit. For the Fashionista who isn't too sure about adding a bold fringed accessory to her wardrobe just yet, try a pair of high-waisted jean cut-offs that have a rough stringy hem. This gives a similar boho feel to an outfit without drifting from your signature style and you'll look as cool as the celebs at Coachella!