Who or What Can You Always Count On?

We all have certain people and things in our lives we can always count on. Whether it be your Mom for a good, home-cooked meal, your best friend for an ear to catch your secrets, a dependable car, or even your favorite celebrity style icon to inspire you with a new outfit when you're drawing a blank.
All of us Fashionistas out there need things we are sure we can count on in our lives to keep us from coming undone. My go-to style icon, Rachel Bilson, always sparks some stylish ensemble ideas when I'm in a pinch! Whether I'm getting ready to go out with friends downtown, to the movies with a cutie from class, or to Sunday brunch with the fam, Bilson has inspired the Fashionista in me! She mixes classic pieces with innovative details to create a signature look that always flatters her petite frame. I love it when Rachel spices things up with fun patterns and prints, and tops off the look with an over-sized handbag or brightly colored pumps. When I'm having an off day, I can always count on Miss Rachel Bilson for fashion inspiration.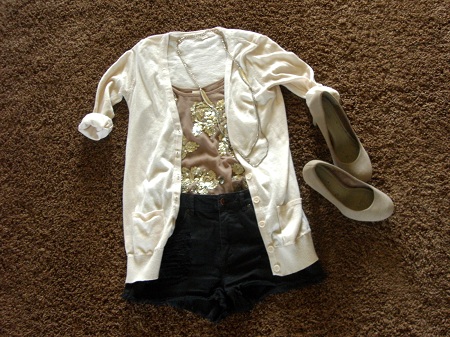 To get me to the events that find their way onto my planner, I have to count on my car to get me there. Much like Rachel or, perhaps, your personal style icon, Toyota Corolla mixes classic details with reliable features. Fashionistas everywhere count on the new 2012 Toyota Corolla! The Toyota Corolla is one of the best selling cars in the world. With a star safety system and easy-to-maintain engine, the 2012 Toyota Corolla is a stylish and smart ride. With Toyota Care Roadside Assistance, a top of the line navigation system, and sleek, innovative design, this year's Corolla will get us where we need to be in style.
So the next time you're having an "off-road" day, remember those reliable people and things that make your travels in life so much easier! If your current set of wheels is less than dependable, you can test drive the 2012 Toyota Corolla and experience the many reasons you can count on a Corolla at http://www.toyota.com/corolla.
We think its tremendous popularity is proof that the 2012 Corolla offers the ideal blend of comfort, value and safety. In it, you'll find a surprising number of high-end features, like available Display Audio system. It offers remarkable performance and fuel efficiency, plus an impressive list of standard safety features. Factor in its legendary reliability, and it's even more apparent that Corolla is the smart choice.
Disclosure: "Compensation was provided by TOYOTA via Glam Media. The opinions expressed herein are those of the author and are not indicative of the opinions or positions of TOYOTA".