Easy, Multi-Purpose Button Down Tunic Dress!
While flipping through the June issue of Glamour Magazine, I noticed a re-occurring trend on a bunch of celebrities; including cover girl Carrie Underwood. As featured in the mag, the idea of a button-down tunic dress seemed like the perfect summer outfit idea to me!
Most tunic dresses are made in a light, chiffon or cotton fabric, which makes them perfect for hot summer days on campus or at work. The button details down the front, like this one I found on www.intermixonline.com, make the piece very versatile.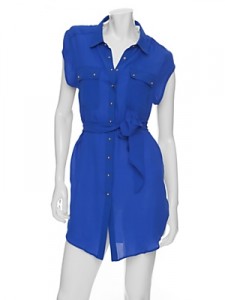 Charlie by MZ Button Down Short Chiffon Tunic Dress at Intermix.
Many tunic dresses I found online came sleeveless, which are also perfect for summer! This one I found on Macy's online store has a very preppy look to it, with an all-over lacey pattern and a collar around the neck.  Paired here with knit tights and wedges is just one way to wear the trend.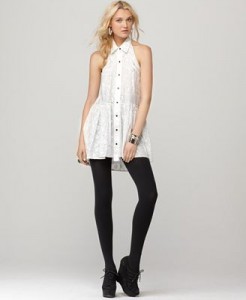 By Free People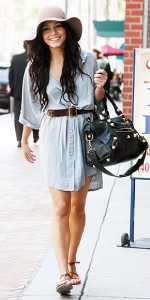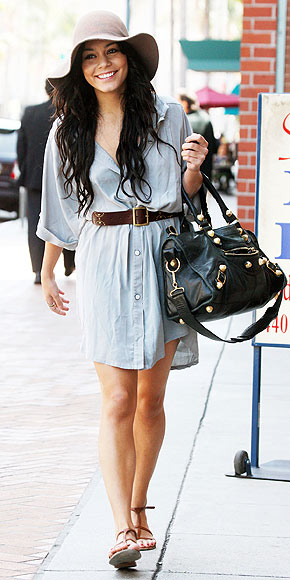 Also, try wearing a neutral colored tunic dress with a pair of patterned jeans or leggings on the bottom and a cool pair of open-toed wedges. Leave the tunic dress unbuttoned below the waist to add some movement to your outfit!
Got more ideas? Post a comment or pic of your outfit!