In honor of Mother's day, we at "First Class Fashionista" have put together a few ideas on how to give back to the woman who gave you everything!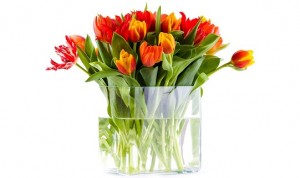 Not all things need to be expensive or lavish gifts, taking the time out to put together a special thank you is all that's needed. Prepare a Sunday morning brunch. Have the family go to work by assembling a hearty meal of mom's favorite breakfast foods. Quiche's are a great center point to a meal. You can create your own combination of ingredients to add, and serve it with roasted potatoes and a fresh fruit salad.
If your mom is known to have a sweet tooth, put together a waffle bar! Grab all the delicious toppings and present them buffet style. Serve with fresh fruit and hot maple syrup. This is a great solution for a larger family, everyone can pick and choose what they want to have. Plus, who doesn't love waffles?
If cooking isn't really your strong suit, plan something outdoors. Try looking up local hiking spots or even map out a location for an afternoon picnic. This time of year you can't go wrong with trying to enjoy the gorgeous weather. Plan a day-cation, be adventurous and pick out fun places to stop along the way. Possibly visit the wine country for an afternoon of tasting or if your lucky enough to live near to a coastline, head out to the beach.
Alternatively, you can take all the planning out of it and just head out! Sometimes the best trips are the most spontaneous ones. If your day is already planned with extended family, treat your mom by pampering her with a spa treatment. There's nothing more relaxing than the gift of a massage or mani-pedi.
Make an effort to find out something that your mom has always wanted to do. This could be anything from a cooking course, paddle boarding or even flower arranging. Sign the two of you up, so you can enjoy spending the time together!
Whatever you plan to do make sure you take time out to do something special in celebration of your mom.
Happy Mother's day weekend from First Class Fashionista!