Billboard Music Awards Red Carpet Fashion
Music's top names were all in attendance at the 2012 Billboard Music Awards, which aired Sunday May 20th. The night's big winners included LMFAO, Katy Perry, Rihanna and Adele who brought home a whopping 11 awards! Although we love a good award show, our personal favorite part of any show is that red carpet. Some of the more favorite looks were seen on Carrie Underwood, Taylor Swift, Miley Cyrus, and Katy Perry!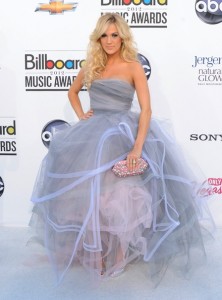 Carrie Underwood proved to be the belle of the ball! The country music star wore a  tulle Oscar de la Renta dress. The multi-layered pastel and silver gown featured a strapless bodice and major volume! Carrie wore her hair down in a natural curl and opted for a smokey eye and nude lip.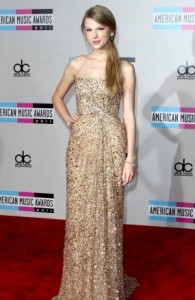 Fan favorite, Taylor Swift, went for a more sultry look in a red Elie Saab floor length gown. Geometric material criss-crossed along the top of the bodice and was covered in nude and red lace that fell into a column skirt. We would have preferred to see Taylor pull back her hair into a sleek pony instead of down and straight.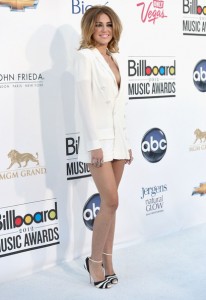 Miley Cyrus rocked the famous J-Lo plunging neckline in a  white Jean Paul Gaultier blazer dress. The simplicity of the look paired nicely with Miley's short hair and bronze skin. The 19-year-old completed the outfit with a pair of striped Christian Louboutin sandals.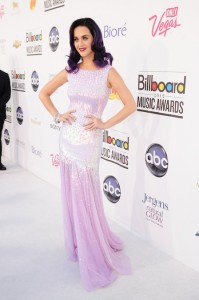 Katy Perry is one musician who isn't afraid to go all out in the name of fashion. The star looked glamorous in a  iridescent lilac Blumarine gown. The backless dress was covered in sequins that cascaded down into a skirt. Katy's deep violet hair was all the more stunning in loose set curls.
Congratulations to all the night's winners!