"If you're thinking my bra rides up, my straps fall down, I feel a little droopy in the cup, it could be that you're in the wrong size, your bra is a little too old, that it needs to be replaced and you just need to get a better bra," Dawn Kenney tells First Class Fashionista.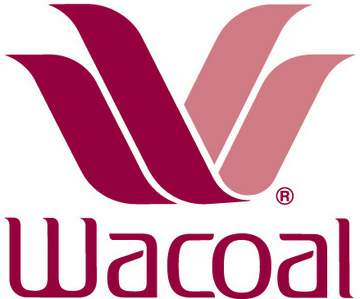 Wine, lite bite gourmet treats, and complimentary for this past Thursday night! Wacoal hosted an exclusive blogger event for our Denver Fashionistas! Wacoal is an exceptional lingerie line that really fits! From sexy intimates to shape wear for all shapes and sizes, Wacoal's fit experts can help you find whatever undies you're looking for.
As all of us ladies were perched high above the city in the beautiful Ritz-Carlton Hotel; Susan, one of Wacoal's top-of-the-line bra fitting experts, invited me to experience a professional fitting! I had never had a proper bra fitting appointment before, so I was excited to learn my real bra size. Susan first measured my bust line, and then had me try on a couple Wacoal bras in different styles and sizes she thought I'd like. I'm happy to share that the bras I tried fit better than any piece I've tried or owned before!
Susan then introduced me to the b.temt'd line by Wacoal. It "was designed to entice the young-minded woman with sexy, sophisticated, and flirty lingerie." The b.temt'd line caught my eye because of its awesome colors, patterns, and amazing fit.
Wacoal is sold in most department stores around the country. The company pride itself on making every women look and feel comfortable with their bodies. If you are interested in trying something from the Wacoal line or just curious about what your actual bra size may be, visit Wacoal America to find a Wacoal distributor near you to schedule your own bra fitting!
In the video below, Dawn Kenney talks to you, FCF's valued readers, about Wacoal! Enjoy. Pictures coming soon.