Summer Wedding Dress Ideas for Guests
With a brand new season almost here, the weather makes for breezy cotton, bright colors, and shorter hemlines. Summer weddings, depending on location, can prove to be a tricky occasion to plan for. You want to look the part without looking over or underdone. We at First Class Fashionista put together a few solutions to help solve your summer wedding dilemmas.
The gorgeous weather beckons many outdoor wedding locations, and the maxi dress is a great pick for any daytime event.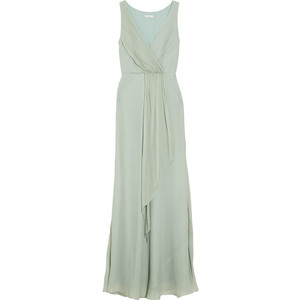 J.Crew Evie draped silk chiffon gown at Net-a-Porter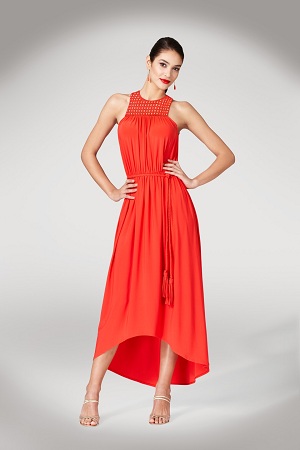 Maggie London Maxi Dress at Zappos.com
Choose a fabric that offers a breathable and loose material, that way you wont suffer in the heat. Look for slightly dressier hemlines, nothing that screams "pool party". Try a solid or color-blocked dress with a moderate to high-neckline. Nothing is more unflattering than falling out of your top! Pair your maxi with a strappy wedge or flat sandal.
Most weddings fall under the category of semi-formal to cocktail attire. Opting to wear a shorter hemline allows you to beat the heat and rock a fabulous pair of shoes. Go for a feminine silhouette that highlights or creates a waistline. Pair your dress with a trendy necklace or a few assorted bangles.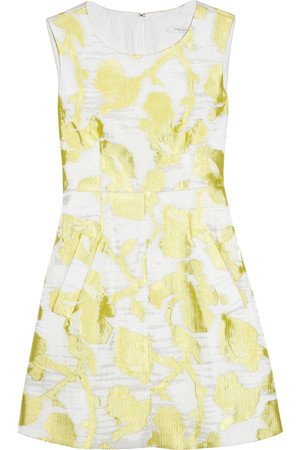 Diane von Furstenberg Carpreena Mini Rose Jacquard Dress at Net-a-Proter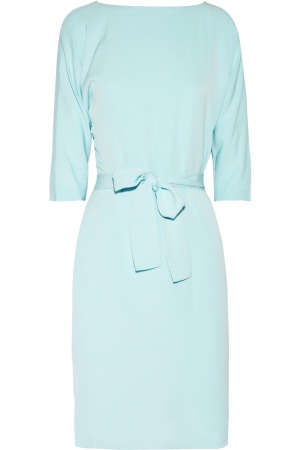 Diane von Furstenberg Maja Sile Crepe Dress at Net-a-Porter
If your wedding event calls for black-tie attire don't miss this opportunity to get glam! Go for a bold evening gown and add some sparkle though your jewelry. Gowns that feature a cowl-neck neckline are flattering on many figures and reveal a sexier look without going overboard.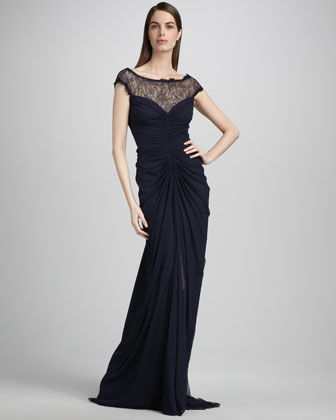 Tadash Shoji Cap Sleeve Lace Illusion Gown at Neiman Marcus