Our favorite celebrity fashionistas step out in the name of Chanel! The legendary fashion brand played host to some seriously stylish celebrities at the debut of Chanel's Little Black Jacket photo exhibition. The uber chic affair was masked by a sea of chanel-clad celebrities all wearing the classic color palette.
"Mirror Mirror" star Lily Collins flaunted a two-piece outfit from Chanel's Pre-Fall 2012 collection. The menswear inspired top featured a neck collar and a series of neatly placed buttons. The top was paired with a contacting skirt which gathered in the front and elegantly draped towards the back.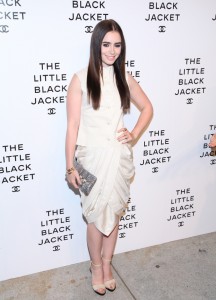 Supermodel Karolina Kurkova went for a more modest look in a all-white knee-length skirt and button down jacket. The jacket's metallic trim and lining paired nicely with the model's silver quilted clutch and feathered sandals.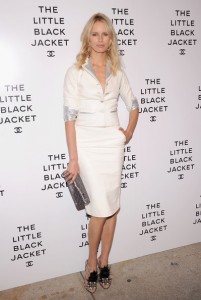 Fashion icon Poppy Delevigne channeled a bohemian vibe in a long sleeve floral maxi. The model wore her hair down in tousled curls and kept the look natural beside a bold coral lip. Delevigne paired a gold clutch and black and white heels to complete the look.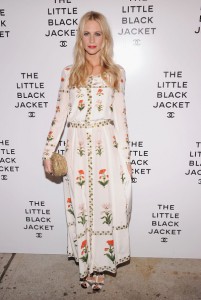 The evening would not be complete without an appearance by Karl Lagerfeld. The Designer donned his uniform of dark sunglasses, black suit and, this time, a tailored white jacket.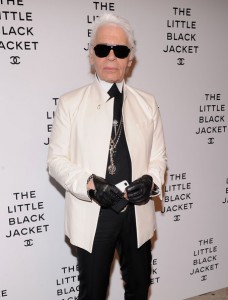 Inside the event, attendees feasted their eyes on wall installments which showcased the jacket's classic photographs. The Chanel Little Black Jacket will be on exhibition now until June 15th at 18 Wooster St, in Soho.