The Miss USA Beauty Pageant organization is under fire after a contestant has come forward with claims that the pageant was rigged.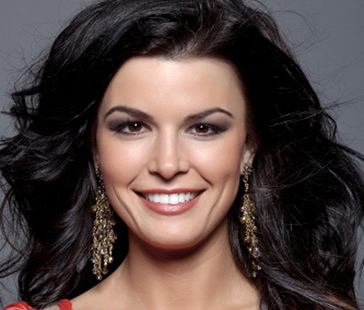 Shenna Monnin, Miss Pennsylvania, has since stepped down from her title after going public with the allegations. The 27-year-old claims Miss Florida, Karina Brez, approached her prior to the announcement of the top 16 with allegations that she had seen a list with the top 5 names.
The two women, who were not apart of the top names, say that the five contestants were called out in the same order as Miss Florida had recited them. After the winner of Miss USA had been announced, Monnin quickly took to her Facebook page, explaining that she would be resigning from her title as Miss Pennsylvania.
"In good conscience I can no longer be affiliated in any way with an organization I consider to be fraudulent, lacking in morals, inconsistent and, in many ways, trashy," wrote Monnin.
The former Miss Pennsylvania appeared on the "Today Show" for her first interview since coming forward. Shenna continues to stand by what she heard, even after Donald Trump and pageant officials are said to be threatening to file a lawsuit. It appears that timing is not on Monnin's side, shortly after her Facebook statement, Miss Florida is denying ever seeing any list.
As time, this battle of the beauties only continues to boil. What are your thoughts, is Miss Pennsylvania just a sore loser or do you think there is substance behind her claims?