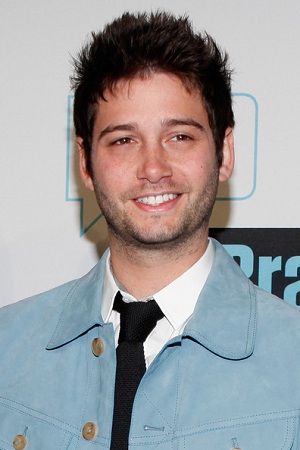 As a blogger with "First Class Fashionista", I get the chance to attend all kinds of events; both Fashion related and usually supporting a good cause. Last Friday, I was invited to Denver Colorado AIDS Project's "Realty & Reality" charity function, which was held in the penthouse of the Ritz-Carlton Hotel in downtown Denver.
Josh Flagg, whom you may know from Bravo's "Million Dollar Listing", was the host of this quaint but lavish soiree. Before the event started, I talked to Josh. Working with the Rodeo Realty Firm in Beverly Hills California, he has been selling top-notch homes since he was 18, and he's now just 26 years old!
The event was being held to raise money for the Denver Colorado AIDS Project and Josh went on to explain how important this event was for him. He told me that he felt as though AIDS awareness had sort of taken a back seat, but it is still a very prevalent and damaging disease. The Denver Colorado AIDS Project is specifically designed to provide support, education, and health care to those effected by the disease. It was amazing how many local, as well as non-local supporters, came out to share the evening and donate to the cause.
Of course I couldn't let Josh get away without talking a little fashion with this Fashionista. I asked him how fashion influences his life. He replied that he believed it was very important to look the part while showing and selling the amazing homes in Beverly Hills. He said that he "gets lucky most of the time that [his] outfits look good together after pulling them out of the closet"- which I'm sure is amazing! I asked him a little bit about the influence of his grandmother (renowned former fashion industry executive and designer Edith Flagg) has had on his fashion sense and he simply replied, "Everything!"
Mr. Flagg keeps busy working at the firm and taping "Million Dollar Listing", but has had time to develop his own app for iPhone and Droid smartphones! The app, called "Star Maps", allows anyone to see where celebs live, the details about their home (price, square footage, and other features) right on your phone! Josh said you can also get directions to the homes of celebrities, as well as information and facts about that celebrity.
A big thanks to Josh Flagg and all other supporters who were able to make it out for this wonderful cause!