Nail Art Trends
Nail art has been rapidly evolving into a major trend amongst fashionistas. Long gone are the days of the standard french manicure; with embellishments, nail appliqués and new formulas, ladies are really looking to nail it!
Sally Hansen was one of the first to debut the Salon Effects, which boasted a real nail polish formula and crazy prints. The nail art salon stickers feature quick and easy application and a 10-day hold period, which is longer than any standard salon visit. From colorful cameo to hologram sparkles, the choices are endless.
More companies have been emerging and taking off with the nail art phenomenon. For ladies looking to add a little more texture to their nails, Ciate offers the caviar manicure. Comprised of tiny pearlescent caviar-like beads, the company has brought 3-D effects to nail fanatics.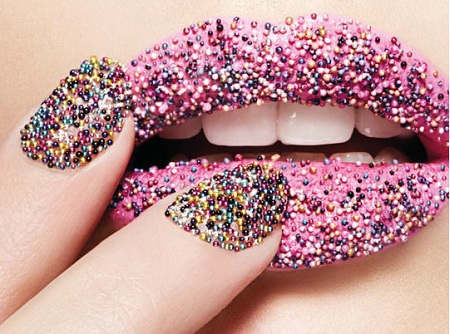 Another top-notch nail trend is the magnetic-wave polish. Now carried by several high-end companies, these revolutionary polishes create custom designs using magnetic formulas. With a standard magnetic hidden in the cap, the individual applying the polish has complete creative control over the design of the waves.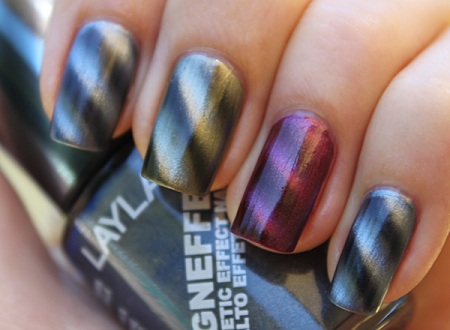 With all the hype around the new designs, many women are turning to the runways to get inspiration. Several assorted polishes, and quite a bit of dry time later, these talented individuals are turning out some truly amazing looks inspired by their favorite designers. From Diane Von Furstenberg to Milly, prints and patterns have been appearing all over the internet.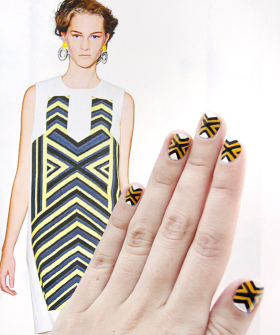 Photo Credit: Refinery 29
We love nail art and want to know what your favorite nail trend of the moment is! Tweet us at @FCFashionista or leave a comment below!