I know cardio is monotonous at times, so why don't we try something new?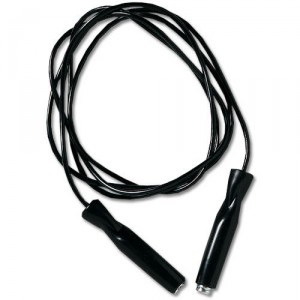 Items needed:
Jump Rope
Stairs (one flight)
Directions:
Jump Rope for 45 seconds
Run up and down the flight of stairs (counts as 1 rep)
5 squats
Repeat 20 times
Targeted Muscle groups: Quadriceps, Hamstrings, Calves, Glutes, and Abdominals
This is considered High Intensity, which will help with increased fat burn. You'll be done with cardio in under 20 minutes. Isn't that awesome! Give this a try and let me know how it works out.
Enjoy!
Disclaimer: Consult your doctor before changing your fitness routine.