Operation Smile!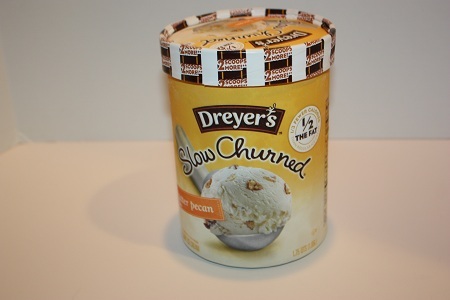 Fashionista, Are you trying to cut back on calories, but you still love to indulge in a summertime sundae? You should try Dreyer's Slow Churned Light Ice Cream. It has the rich and creamy taste of regular ice cream, but with half the fat and one-third the calories. The Slow Churned Light Ice Cream is Dreyer's answer for families who want to enjoy a full-flavored ice cream as part of a well-balanced diet, and it's absolutely delicious! In the summer heat, there is no better way to treat yourself to something cool and tantalizing to the taste buds. This light ice cream will put a smile on your face.
To celebrate the beauty of smiles, Slow Churned is giving $5 to "Operation Smile" for every ice cream smile picture uploaded to Dreyer's Facebook page. Operation Smile is an international children's medical charity that heals children's smiles, forever changing their lives. Ten lucky smiles will be featured in a Dreyer's Slow Churned print ad, and one lucky winner will secure a spot on a Slow Churned limited-edition flavor, being re-introduced to store shelves in early 2013.
So, we're excited to announce that Nestle Dreyer's asked First Class Fashionista how Dreyer's Slow Churned Light Ice Cream can be used in a summer sundae. I love the Dreyer's Slow Churned butter pecan! Below are my "Operation Smile" sundae ingredients.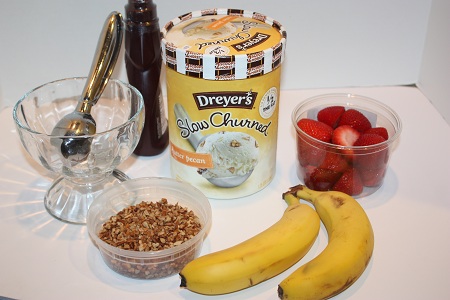 • Dreyer's Slow Churned butter pecan
• sundae syrup
• bananas
• strawberries
• pecan chips
Here's the sundae I made for my hubby.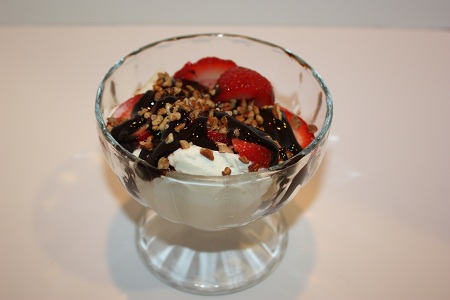 Here's the sundae I made for me without the sundae syrup. I'm trying desperately to watch my girlish figure:)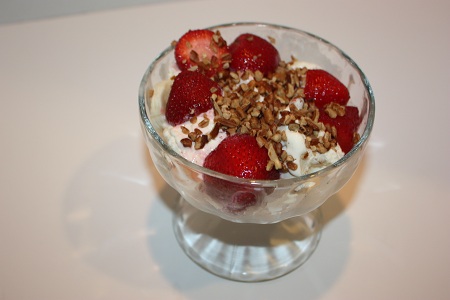 Don't forget to upload your ice cream smile photo to Dreyer's Facebook page! To kick off the initiative, Supermodel Brooke Burke made an appearance at The Grove in Los Angeles on Wednesday, June 6th. Look for Dreyer's Slow Churned online and at summer festivals, fairs and family-favorite hangouts across the country. The light ice cream will be visiting Denver, CO, Provo, UT, Raleigh, NC, and New York, NY, and is expecting to give away more than 25,000 scoops of ice cream.
Brand Statement:


Dreyer's® Slow Churned Light Ice Cream is churned slowly for all the rich & creamy taste of regular ice cream, but with half the fat and one-third fewer calories. Now that's a reason to smile. Give a smile with Operation Smile: http://www.facebook.com/DreyersIceCream
"Disclosure: Compensation was provided by Nestle via Glam Media. The opinions expressed herein are those of the author and are not indicative of the opinions or positions of Nestle."