Stress Management Techniques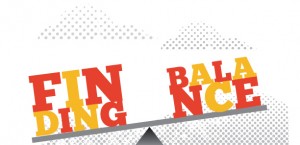 When you have a lot on your plate, most of us get completely stressed out to the point when we even forget to eat. So I'm sharing with you a recent experience I dealt with. On Thursday, June 21st, I woke up at approximately 7am. I did NOT go to sleep until 11pm on Friday night. If you do the math, that is 40 HOURS OF NO SLEEP AND NO REST! You're wondering why I would do this to myself. Well here are the culprits: Work and School. I didn't have track practice last week, so I consider myself lucky I can't throw that one in as a reason I didn't get any sleep.
Over those 40 hours, coffee became my BEST FRIEND IN THE ENTIRE WORLD!
Graduate school is a whole different ball game and when you're doing it online it's even worse. Imagine having 16 weeks worth of work crammed into 6 weeks. So that means you have a paper due every week and you have to commit to 20 hours a week of homework. So, with school, training clients, writing, responding to emails, and track practice it's hard to find a balance.
Here are a few tips that I am trying to make sure that doesn't happen again:
Take power naps to recharge my battery (no longer than 30 minutes)
Take a break to eat something even if it's a piece of fruit
LISTEN TO MY BODY
Tune out all external distractions: Phone, tv, email, etc.
Go for a walk
Hopefully these tips will help me, and I hope I will never have another 40 hour day like that again. It took me a while to try to catch up on the sleep I loss.
What do you do to find the right balance between life and work?