Sunglasses and Face Shape
In need of a new pair of sunglasses? Steal the look from this summer's hottest eyewear styles, while finding a look that is right for your face shape. Unfortunately, not everyone can pull off a pair of extreme sunglasses. However, there is a way to find a flattering fit to your face. There are four main face shapes that include heart, round, oblong, and square. Each shape lends itself to be accommodating to a certain frame and style.
The heart shaped face features wide cheek bones, a broad forehead and small chin. Reese Witherspoon, Scarlett Johansson, and Rachel Bilson all bear this resemblance. Look for bottom-heavy frames, they will add width to the lower portion of your face.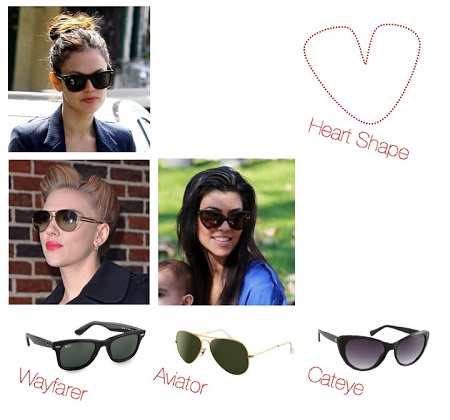 Individuals with round faces usually have the same proportions through the width and length of the face, in the addition to full cheeks. Actresses with round facial features are Kirsten Dunst, Ginnifer Goodwin and Gabrielle Union. Square frames define cheekbones and draw attention towards the top of the face.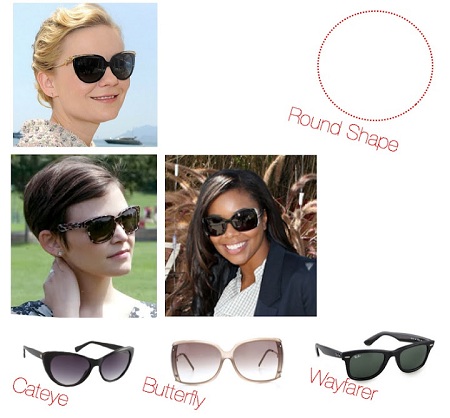 Oblong facial features are long and narrow, high cheekbones and a longer nose compliment the angular structure. Celebrities like Megan Fox, Tyra Banks, and Sarah Jessica Parker all have oblong faces. Sunglasses with large rims and embellished temples give the illusion of a shorter face.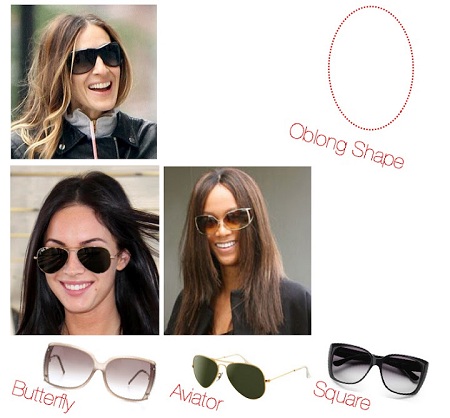 Square face shapes feature strong jawlines, a broad forehead and angular proportions. Eva Mendes, Jessica Alba and Zoe Saldana all have square facial features. Sunglasses with a defined temple balance out the facial dimensions, making them appear rounder.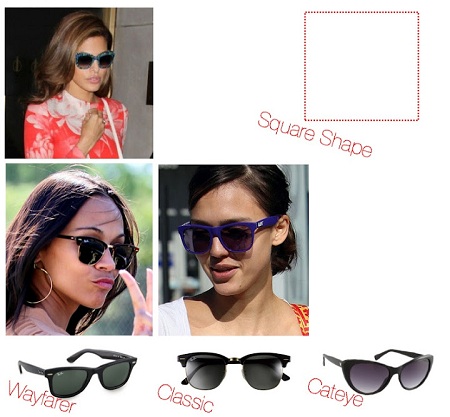 What's your face shape, and favorite style of sunglasses?