Every girl's dream is going to the ballet! Getting all dressed up, watching the dancers float across the stage, and getting to sit front row to take it all in! Back by popular demand, Garrett Ammon's Rock Ballets shocked and awed this Fashionista, along with the full outdoor amphitheater. The show was comprised of three choreographed, classic rock numbers featuring the talent of ten of Ballet Nouveau Colorado's company dancers.
Dancing to some of classic rock's most memorable tunes, the spectacular performances were enhanced with amazing costumes! Being a Fashionista it's hard to miss a well-thought-out outfit, but these costumes fit the mood of the performances perfectly! From nothing but white-tighties all the way to flowing, pleated gowns, every composition kept the audience visually enticed.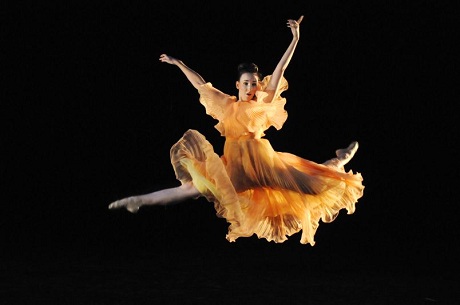 Although the Rock Ballets are no longer being performed in Colorado, Ballet Nouveau has many other stunning performances later in the year!  With Garrett Ammon as the artistic director for the upcoming shows, they are sure to shock and awe audiences of all ages. For more information on upcoming performances and tickets, visit bncdance.com!