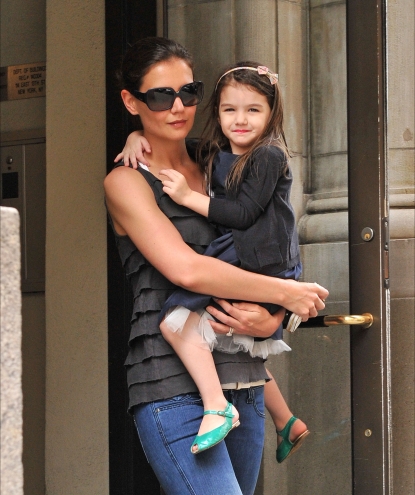 Katie Holmes resumes life with Suri, despite the public divorce from Tom Cruise. The actress / designer has revealed that she has plans to show her fashion line Holmes & Yang at New York Fashion Week this Fall. The line was founded in 2009 by Katie and stylist Jeanne Yang, and is sold exclusively at Barney's New York.
Katie Holmes' interest in fashion and future career plans were discussed in what will be Katie's first post-divorce magazine cover. The August covergirl dished to Elle reporters about what could've been a hint that things between Tom and Katie weren't as smooth as they appeared.
"I definitely feel much more comfortable in my own skin. I feel sexier," the 33-year-old actress told Elle. She continued, "I'm starting to come into my own. It's like a new phase."
Look for the magazine cover to hit newsstands July, 17th.