CrossFit, Is It For You?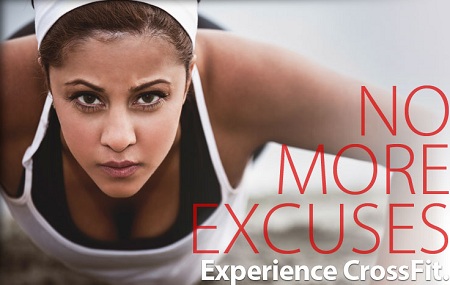 The new workout craze as we all know is called CrossFit. Cross-Fit is sponsored by Reebok but how do you know if CrossFit is right for you? Cross-Fit gyms are popping up faster than nail shops. I know you're wondering what is crossfit and what does it consist of.
CrossFit is a combination of:
Strength training
Explosive plyometrics
Speed training
Olympic and Powerstyle weightlifting
Kettlebells
Bodyweight exercises
Gymnastics
Endurance exercise
All right now that we have what crossfit combines out of the way, lets look at the bigger picture: What are the goals of Cross-Fit?
The goals of CrossFit:
Cardiorespiratory fitness
Stamina
Muscular strength and endurance
Flexibility, power, speed, and agility
Balance, endurance, and accuracy
How do you know if you're ready for CrossFit? To be honest you won't know until you try, but you have to be careful going into something as strenuous as CrossFit if you're new to working out. CrossFit is for the individual who has been working out for a while and is looking for something new.
In my opinion, one of the major risks of CrossFit is that you're at a higher risk of getting injured. I say this because you have to do so many reps of an exercise or an Olympic lift and as you begin to get tired you will start to lose form, which increases your risk for injury.
When looking into Cross-Fit gyms you should always check the credentials of the individuals who are operating the facilities.
Here is an example of a CrossFit workout:
20 Pullups
30 Pushups
40 Situps
50 Bodyweight Squats
5 times with a 3 minute rest between each circuit.
I know some of you are like I can't even do one pull up let alone 20. So that is a total of 100 pullups, 150 pushups, 200 situps, and 250 bodyweight squats. This isn't your Insanity or P90x workouts this is some serious high intensity stuff. You have to have enough endurance to get through all of that. It's not meant to be easy.
CrossFit seems to be a competition just to see who is the "fittest". Don't get me wrong CrossFit has it's benefits but again it's NOT for everyone. I've heard that I should give it a try but I just don't feel that Cross-Fit is something that would keep me wanting more. I love a challenge but I enjoy the results I get from good ol' resistance training.