Let's do something fun and new this week. I have created a challenge that you must attempt to accomplish every day this week. I want you to work on creating new, fun, and healthy habits.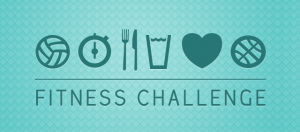 Monday: Cardio 30-45 mins (Run, Walk, Jog, Bike, Elliptical, etc.)
Tuesday: Try Circuit training. This will only take 30 minutes.
Jumping Jacks
Squats
Crunches
Bicep Curls
Leg Raises
Forearm Planks
Set timer for 30 second intervals: 30 seconds for work and 30 seconds for rest. Repeat this 5x
Wednesday: Go to your local gym and try an aerobics class
Thursday: Drink 64-128 oz of water. Flavor it with crystal light, fresh fruit, etc. and make a time frame for when you want to have it all complete
Friday: Eat 5 small meals. Time them for 3-4 hours. So your  best bet is to set an alarm to go off every 3-4 hours.
Saturday: Start a food or workout journal. Journal what you eat for a few days and make changes accordingly.
Sunday: If you have completed the first 6 days then reward yourself with a treat.