Destination trends are slowly making their way as summertime staples. Once solely noted as wear for destination based vacationers, resort wear has made it's way into consumer's wardrobes. The no-muss no-fuss stylish pieces lend themselves to be pivotal items to incorporate into your outfit. We at First Class Fashionista have rounded up the top 3 resort 2013 trends for you to get acquainted with!
Nautical Stripes: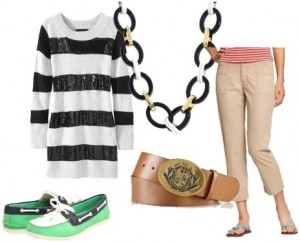 If your idea of style resonates with summers spent at the Cape, then your no stranger to stripes. This season, designers set sail with a nautical nod to fashion. Crisp sun-bleached white and deep navy characterize this classic look.
Athletics: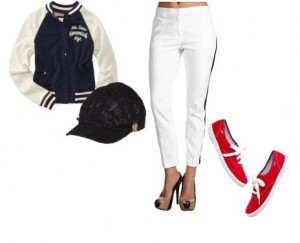 Every few years when the Olympics makes it's way back into the heart and homes of millions of Americans, sporty silhouettes follow. Striped trouser pants, strong collars, and toggled Varsity jackets give a nostalgic ode to the summer games.
Geometric Prints: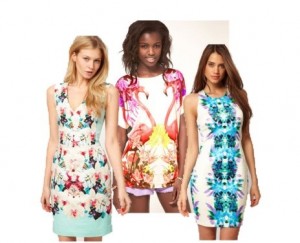 Some call it the "mirrored" effect that has fashionistas everywhere clamoring for pieces of this funky new trend. Part ink-blot / part geometric design, this print is a must have for the fashion savvy. The playful nature of these prints lend themselves to the vibrant colors which inhibit the designs.