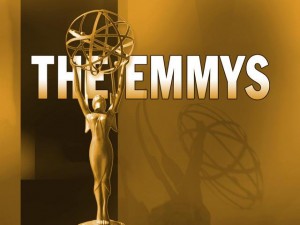 The good, the bad and the questionable nominations that have people second guessing. The 64th Primetime Emmy Awards released their category nominations this morning and have already created quite a stir amongst fans. As with many award shows, there are several clear front runners and a few shall we say, questionable nominations. Among the forefront and bringing in a several nominations is Mad Men, Modern Family, Downtown Abbey and American Horror Story.
Several of the shows have been reeling in incredible audience numbers and ratings for their smart and clever drama series. Although we love Connie Britton and admire her acting chops, we think the American Horror Story may have slightly missed the mark. The FX show's obscure and sometimes debatable story lines seem to dwindle in comparison to other shows which did not receive a nomination. In a surprising announcement, cult favorite shows like Parks and Recreation or Louis C.K, did not receive any mention.
However, the introduction of new programs opens the door for newcomers to get the credit they deserve. Girls fans are jumping for joy, as the show's director and actress Lena Dunham scored several nominations; including writing, directing, and acting! It seems like Academy voters are changing things up this year, and although we have our doubts we're excited to see the new up and coming acts get their time to shine!
The 64th Annual Primetime Emmy Awards will air September 23rd in a ceremony broadcast on ABC.
For the full list of nominations visit http://www.cbsnews.com/8301-31749_162-57475534-10391698/emmy-awards-2012-list-of-nominees/