The hottest days of summer have arrived. Don't let summer's hot temps and humidity get the best of your hair! Some of the hottest hairstyles this season can fight the frizz while leaving you looking sleek and stylish.
The Wet Look:
This look is perfect for the fashion forward ladies! This sleek look mimics fresh out of the water hair and has an elegant shine to match. To get the look start with clean wet hair. Then use a light hold hair gel or pliable pomade. With a thin comb brush hair back towards the nape of your neck. Let hair air dry.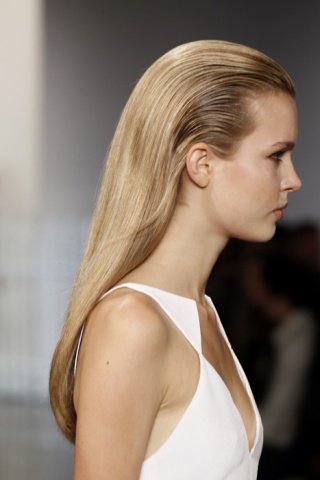 Bobby Pin Stack hairstyle:
This look was one of the biggest trends to emerge from the Fall 2012 runways. The stack looks best when colorful bobby-pins are used. Start by parting clean hair to one side, brush hair behind your ear and secure with 3-4 pins. Finish the look with a light hair-spray and tie in a braid or ponytail.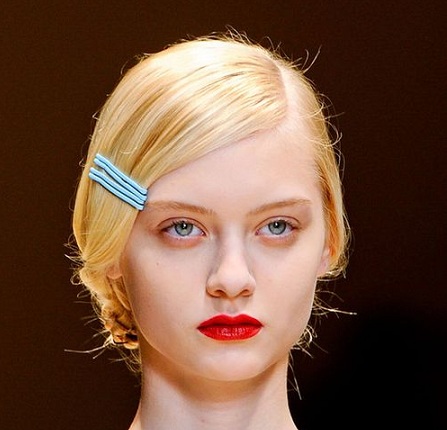 The Ballerina Bun hairstyle:
Top your look off with a stylish ballerina-style bun. The classic style is very reminiscent of Aubrey Hepburn's signature look in Breakfast at Tiffany's, only without the tiara. This look is ideal for women with medium to long hair, as you'll need to be able to wrap your hair. Start with a high pony-tail, you can choose to go for an elegant look or a carefree "messy" style. Either way, secure your hair and back-comb the tail from your pony to create a little volume. Start to wrap hair around the tie, this will create a bun shape. Once you are done, secure with a few bobby pins. Finish your look with a strong hold hairspray.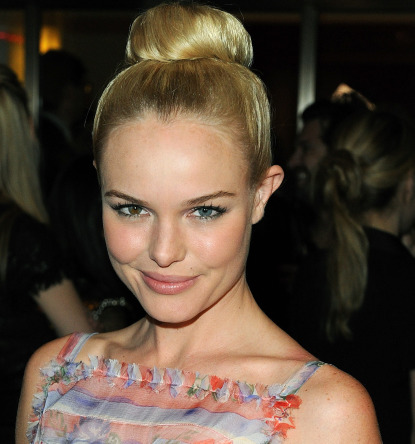 Wavy Beach hairstyle:
Ever notice how certain celebs often have the look of a day spent by the ocean? The look is easier to achieve than you think! Start with dry hair and a salt spray, this will add some volume to you hair. Start at the roots and work your way down, scrunching your hair. Let hair air-dry and soft waves will develop!