Time to hit "Refresh" on Your Fall Fashion
Even though all of the fall collections were shown back in February, department and retail stores across the country are stocking their shelves with the hottest trends for fall. The weeks just before classes start is the perfect time to put in a couple extra hours at work and get ready to hit the mall to fire up your fall wardrobe.
The first trend that's easy to pull off on any figure, for just about any occasion is a tough, fitted and studded leather jacket. With fall trends shying away from floral prints and pastel shades, top designers like Versace, Alexander Wang, and Fendi rolled out some fabulous leather jackets and fitted outfits.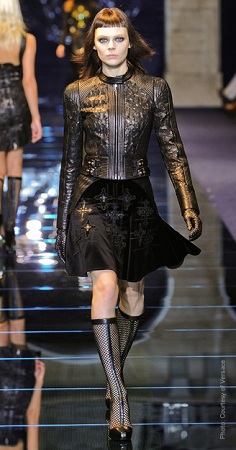 The second trend that seems to be the talk of the town is one that involves some heavy stitching. From Gucci to Marchesa to Ralph Lauren, designers seem to be favoring heavy stitching and embroidery, commonly with thick gold patterns. The trend adds a little bit of an updated twist to the summer pattern trend and is more fashion forward, so find a cool piece and save it for a special occasion where you might be craving some extra Fashionista attention.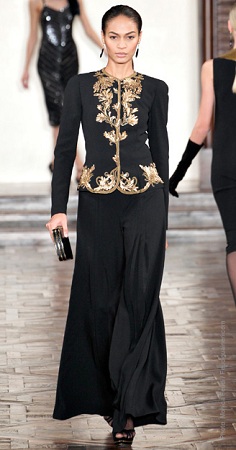 The last trend that caught my eye and that seemed easy to pull of but would also make a lasting impression is the fall over-sized outerwear. Top designers Chloe and Belenciaga have made it a point to make a point with this outerwear trend, going for a bulkier, full silhouette. This trend instantly adds a fashionable touch to any outfit as soon as you throw it on.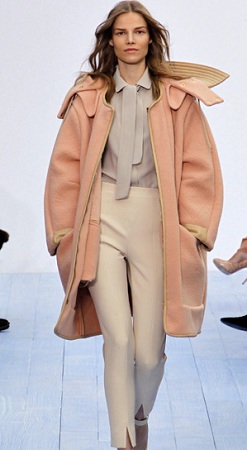 Of course, I cannot afford these designer duds; so I like to check out the trends, then keep my eyes peeled for something similar at my favorite thrift stores or resale shops.  Happy back to school shopping!