Bold and blonde; she's just being Miley.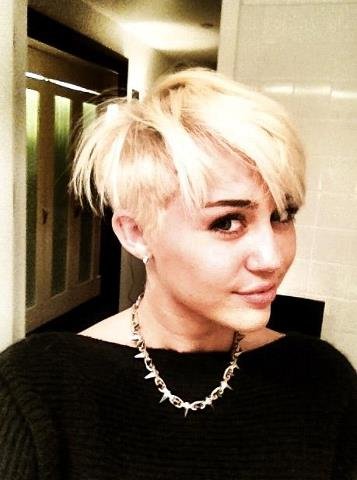 Just last month Miley Cyrus made a dramatic change when she dyed her locks from auburn to a light shade of platinum blonde. Now, the singer/actress has stunned fans and followers by showing off quite the short new cut. The transformation was revealed when Cyrus tweeted a photo of the new look adding, "Never felt more me in my whole life."
The cut is quite the departure from her usual bohemian hairstyle, in fact she chopped off most of her hair! The pixie-like style compliments Cyrus' defined bone-structure, and we have to give the girl some credit for being able to pull the look off.
We personally favored her care-free style that she sported earlier this year. What do you think of the new hair-do, love it or leave it?
Enjoy the video.