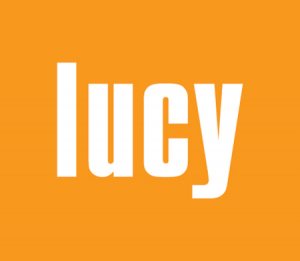 I have been working part-time for a women's activewear company called Lucy since July. I must say that I have enjoyed every minute, especially being able to try on ALL THE NEW CLOTHES! I love everything that Lucy carries. One thing I enjoy the most is they have workout pants that cater to every style a woman may like or need in activewear. The store is laid out by category: Yoga, Explore, Training, and Running.
My favorite pants, at the moment, are the newly redesigned Lucy Hatha Capri Legging. I hate that I have to take them off. I do EVERYTHING in them. I love the seams on the pants because they are very flattering and the theme with the Hatha Pant series is: "Look good from behind!" And they make you look good from behind 🙂 They are low-rise and compressive.
I really like the redesigned capri for when I am at track practice. Unlike other leggings, I am free to move without feeling too compressed. The legging also breathes really well and I don't feel the sweat on my legs when I run, let alone see the sweat on my pants unless it's dripping from my face onto my pants but it dries so fast because the fabric is moisture wicking.
The Hatha pants come in: Pants, Capri, Capri Legging, and Legging. Retail Price: $79-89. If you're able to find a Lucy store in your neck of the woods I definitely recommend you go in and at least try on the clothes. The quality of the clothes outweigh the price. I refuse to buy any other leggings now.
In the pictures below, I am wearing the Lucy Racerback ($35), the Lucy Hatha Capri Legging and the Sexy Sweat Half Zip Hoodie ($79) and the leggings, which are currently on sale at http://www.lucy.com