The Naked Truth Behind Harry's Big Night in Sin City.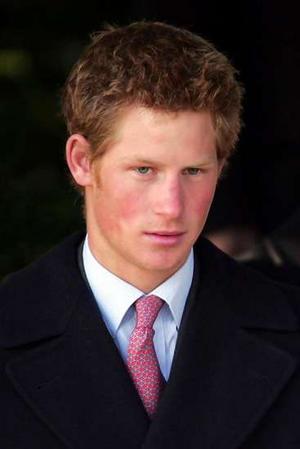 What happens in Vegas, doesn't always stay in Vegas. Just ask Prince Harry, the face behind the much talked about naked snapshots making headlines since that not so private vacation.
While in Las Vegas, Prince Harry along with a group of unnamed female companions were partaking in some "after-party" events when photos of their festivities were captured. These photos, originally obtained by TMZ, show Prince Harry completely nude with a female guest.
The pictures are said to have been taken by one of the guest in the suite at the time. Although many would think that being third in line to the throne would grant Harry a large security detail; think again. Since the photos have been leaked, a few party-goers have come forward with their account of their time with the Prince.
One female told ABC News, "He didn't really have a lot of security, which is really surprising. He was just looking to have a good time. He didn't say anything rude or obnoxious, just really kind."
Last week media outlets around the country were abuzz with the latest news of the the Prince's photo scandal, and the bad news may not be over yet. According to Fox News, a group of American Females contacted a British tabloid claiming to have more photos and videos from Harry's infamous evening.
The topic of privacy has been in debate since this story first made headlines. Do you think this was an invasion of personal privacy or not?