Chapped Lips…? My family and I Turn to Carmex
As the Creative Director and Managing Editor for First Class Fashionista, I chose to be an ambassador for Carmex because it's one of the products I love. I've always been a Carmex fan but when I moved to Denver, Colorado and decided to stay, Carmex became one of my go-to, beauty must-haves. Under my long-lasting MAC lipstick, Carmex keeps my lips looking beautiful in the dry climate of one of my most favorite cities in the world—the mile high city.
Against the picturesque Rocky Mountain backdrop, this Fashionista trusts Carmex to provide the moisturizer and SPF I need all year around. Carmex and a long-lasting lipstick is absolutely one of the perfect combinations to keep your smile looking beautiful! So when Carmex asked me to try their new pomegranate flavor, of course, I said yes. The flavor is definitely a keeper! Apply the Pomegranate Carmex under your favorite lipstick or colored lip-gloss, and you won't be disappointed. It will prevent the dry, cracked lips that causes all of us so much discomfort.
Throughout the summer, my family and I have been enjoying this lovely beach bag and the many flavors of Carmex. Thanks Carmex!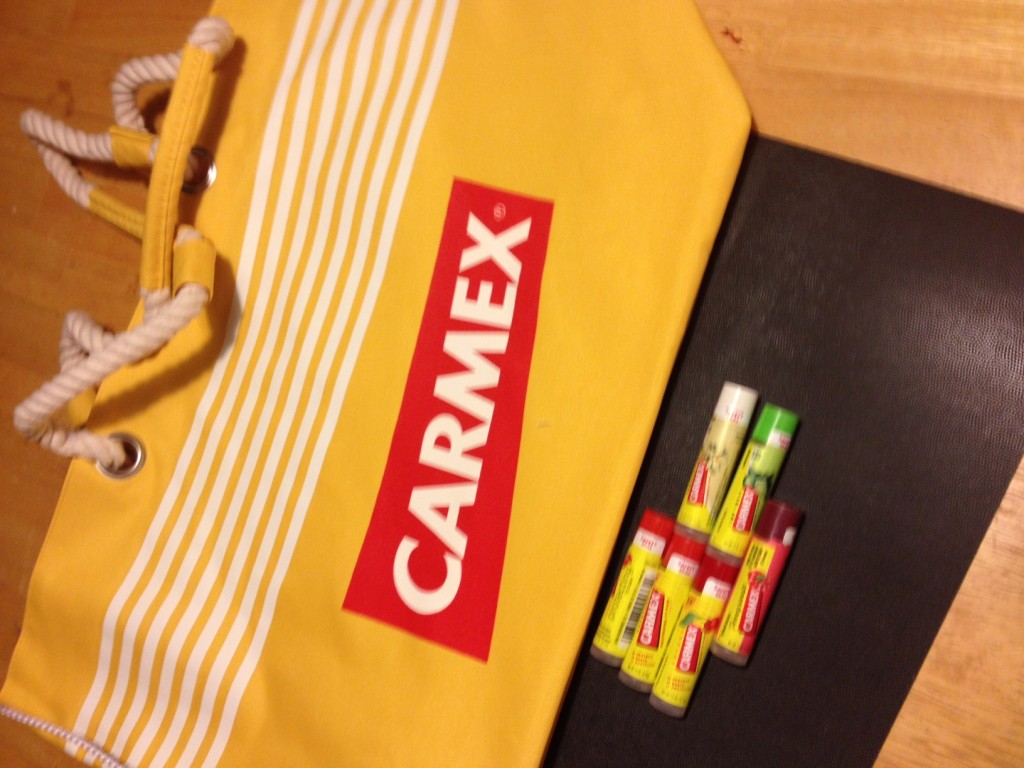 Disclosure:
This is a product sponsored review. Regardless, I only recommend products or services I use, will use, or have used personally and believe will be good for my readers. I am disclosing this in accordance with the Federal Trade Commissions 16 CFR, Part 255 Guides Concerning the Use of Endorsements and Testimonials in Advertising.