Former E! reality star, Holly Madison, announces she is having a baby! The 33-year-old and boyfriend of nine months, Pasquale Rotella, released an announcement stating, "Holly and I are so excited to announce that we are going to be parents," said Rotella. He continued, "We're in love and counting down the days until we meet our beautiful baby. I can hardly believe how lucky I am."
Rotella is the CEO of event  and concert production company, Insomniac Events. Insomniac is best known for the Electric Daisy Carnival rave, an international electronic dance music festival.
The good news couldn't have came at a better time for the couple. Earlier this year Madison announced that she would be ending her run as lead burlesque dancer in Planet Hollywood's "Peepshow".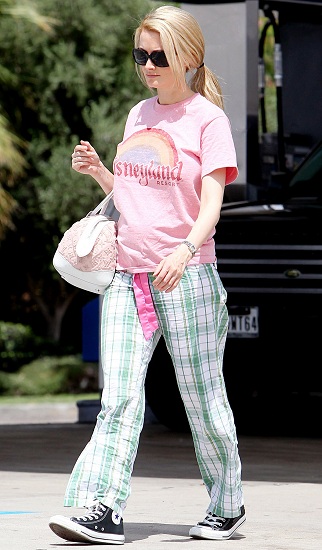 Holly shows off a growing baby bump in a casual outfit of pajamas and converse.