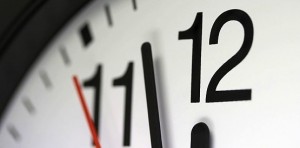 I know some of us HATE and I mean HATE when our alarm goes off in the morning. It's even worse on those days that you want to sleep in. I know I hit the snooze about 3-4 times and sometimes I'm even late for work. So here are a few tips that I use to get up and going in the morning. Please keep in mind that I am writing this at 2AM PST and I've been up since 6AM PST YESTERDAY.
Set your alarm for at least 30-45 minutes before you usually get up. This can help you reset your internal clock, allowing you to get up earlier and get your day started sooner.

Open a window or step outside onto your front porch. Feeling the cool breeze on your face will help wake you up. How many times have you been awaken out of your sleep because you were cold?

Bright colors. Bright colors have been known to help stimulate the brain, which can help boost your mood. Since the first thing I do is check my phone, I make sure that the wallpaper on my phone is a bright color. It kind of makes me happy to see it too.

Eating Breakfast. Eating breakfast can actually wake you up and help you get energized to start your day. I love eating oatmeal in the morning with a bagel and a cup of black coffee or an Americano from Starbucks with a packet of sugar.

Try working out first thing in the morning. Even 20 jumping jacks can get your blood flowing and will make you want to move more.
Give these a try and let's see how you feel about becoming more of a morning person. I'm a morning person and tend to function better first thing in the morning. Some people are the total opposite.