Cherry Creek North Presents Fashion's Night Out
The Fashion Week experience is here once again ladies and gents! This year, Cherry Creek North was host to the shopping haven's first ever Fashion's Night Out. This concept created by Vogue now takes place in eighteen countries, including 250 cities in the United States. The event was coined in NYC back in 2009, and was designed to take place on the first Thursday of September to help kick off Fashion Week, as well as boost sales in a bankrupting economy. According to an interview done with Kristi Omdhal (Marketing Manager for CNN and Cherry Creek North's Fashion's Night Out) in 303 Magazine, "the purpose and mission of FNO is to celebrate fashion, restore consumer confidence, boost the industry's economy… and generate excitement around Fashion Week."
About forty to fifty stores participated in events prior to the show in the Cherry Creek North shopping center. The public was able to walk around and shop the latest collections in every boutique, including the featured designs showcased during the evening's fashion show
—This Fashionista got to sit front row at the end of the 88 foot runway to take it all in! The Style Sneak Peek began at 8:30 p.m. and highlighted brands Paul&Joe, Nicole Miller, and Elaine et Lena and starred Cherry Creeks cutest kids! Ages 2-yearsold all the way to 13 years participated and got the show off to a great start!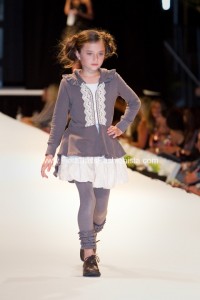 The ready, set, strut began at 9:00 p.m. and featured the fall collections from seven of the hottest boutiques in Cherry Creek. SOL…Store of Lingerie started this show off with a bang, full of vibrant colors and lacy trims.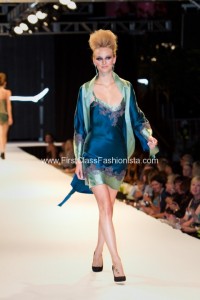 Next VIP guests got to see Alicia the Boutique's fall fashions that were very retro-inspired and full of classic fall reds, navies, and browns.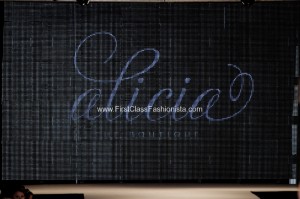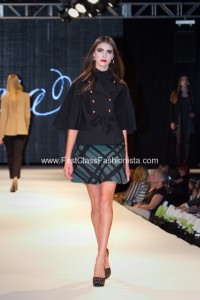 Following was the newest collection from Garbarini, which was full of rich, solid colors that were tailored into great fitting staples to add to any wardrobe.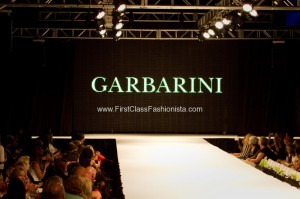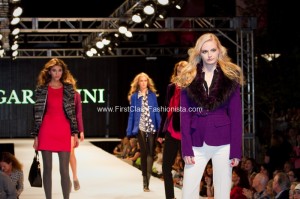 Next up was the fall collection from the Lawrence Covell boutique featuring both men and women's pieces that were preppy and well tailored in autumn's most popular colors.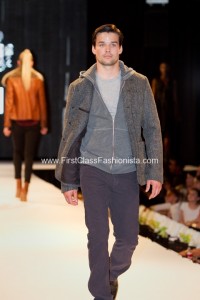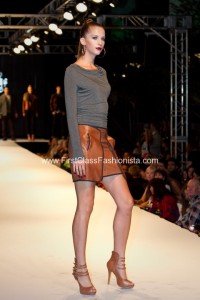 We all got to see the Eccentricity fall line that will be in stores. This line was unlike the rest, having harsher silhouettes and dark, tough colors but touches of fur still gave a very feminine appeal.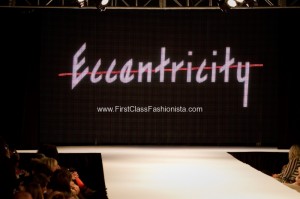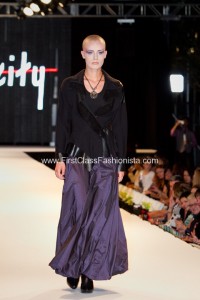 The second to last boutique was Mariel and Marks-Lloyds Furs. They presented some very exquisite pieces that any Fashionista would be lucky to flaunt at their next merry night out.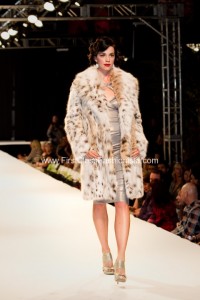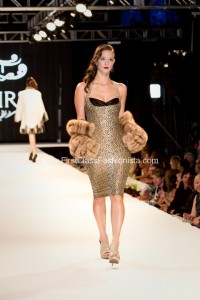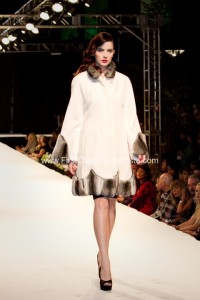 Lastly, VIP Fashion's Night Out guests got to view the latest designs from bridal boutique, Felice Bridal. All were stunning and modern with beautiful feminine silhouettes and ruffles to add visual interest.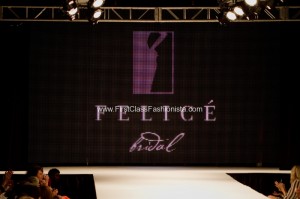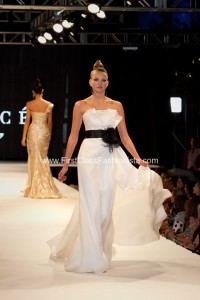 The event was a huge success and will be added to Cherry Creek North's list of annual events for years to come. All proceeds from ticket sales went to benefit Goodwill Industries of Denver.  Thanks to all who made the night one to remember!
Enjoy our picture gallery. First Class Fashionista would like to thank Julianne Brasher Photography for partnering with us to share this experience! If you are interested in her services, visit http://www.juliannebrasher.com.