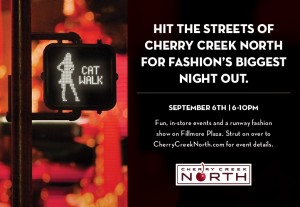 Last Thursday was Fashion's Night Out and my friend and I hit Cherry Creek North for all the fun. Coming from our school in Fort Collins we were a little late for the festivities, but better late than never. After grabbing a quick bite to eat at the infamous California Pizza Kitchen, we headed to Cherry Creek North to check out all the action…And boy was it hopping! People were already milling around the runway area grabbing drinks, nibbling on sweet snacks, and mingling. Event sponsor, 303 Magazine, had the red carpet rolled out and was snapping photos of the party-goers.
It was just about an hour until the Fashion Show began, so we decided to check out a few stores. Our first stop was SOL…Store of Lingerie. SOL's in-store event included A DJ, cocktails, beautiful lingerie, photo flip books, a raffle for a $250 shopping spree and the FNO collection. It was so much fun! The lingerie store provided an excellent scene for participants to enjoy fashion and fun.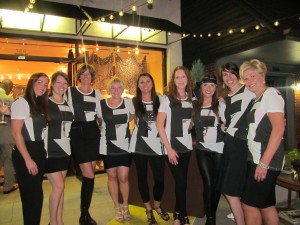 What I love about Cherry Creek North is the unique boutiques that line each street. Every store has something different to offer, and Alex and Ani was no exception. Filled with beautiful jewelry, this eco-friendly store has pieces that promote positive energy with different meanings. The pieces are made out of recycled scraps from local mills. Looking at their 8+ collections was a treat and I'm hoping to make it back down to Denver for their Family and Friends Event, September 15th.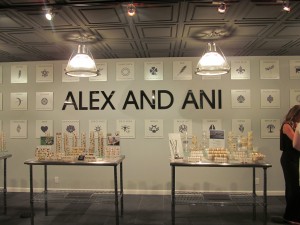 Our last stop was Mariel. I've always been a follower of owner Denise Snyder's business, and I hadn't seen her new location since they moved from Larimer Square. The new location on 3rd Ave. is a gem. I love the new home she has created for her stunning wedding gowns and chic ready to wear items.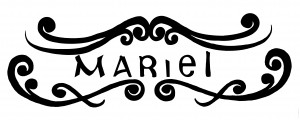 I am disappointed we didn't get to see more stores, but it was time for the Fashion Show. We took our place with the other spectators and watched the stage light up in Filmore Plaza. Soon enough Denise, from Murphy and Denise, KOSI 101.1 took the stage. Her quick wit and sassy strut entertained the audience as she prepared everyone for the main event.
First to grace the stage were the little kids. This was probably the most adorable thing I have ever seen, as kids ages 1-12 shimmed and shook down the runway in the latest kid's fashions of Cherry Creek North. Immediately following, came models dressed up in looks from different boutiques around the area. Participating stores included Alicia the Boutique, Eccentricity, Felice Bridal, Garbarini, Lawrence Covell, Mariel, SOL…Store of Lingerie, and Marks Lloyd Furs. The show was inspirational—as my fall cravings kicked in!
Not only is Fashion's Night Out a way to begin New York Fashion Week and promote retailers in your area but, for me, it also signals the beginning of fall; a new season of fashion and a countdown until next year's FNO.