It's humpday and there is nothing that gets me more excited for the weekend than thinking about the perfect movie to watch. This weekend, I'm in the mood for a fashion film. There are some that are classics and others that are documentaries. Most I've seen before and some I have not. So below is my compiled list of the top ten fashion films that must be watched again, or for the first time, this fall. Enjoy!
1. Funny Face
I saw this classic during summer at the Film Forum in New York. Since I wasn't born in 1957, I didn't have the pleasure of seeing it on the big screen but, thanks to the Film Forum, it was the perfect movie experience. The movie stars Audrey Hepburn and Fred Astaire, need I say more?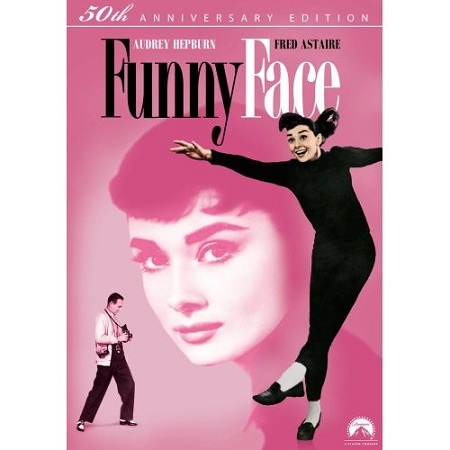 2. Coco Before Chanel
Audrey Tatou plays the quick-witted and ever chic Coco Chanel, in her story of strength, love and the evolution of fashion.
3. The Devil Wears Prada
Meryl Streep is a legend and Anne Hathaway is a gem. This movie has become one of my all time favorites as it displays the harshness of the industry, in a comical way.
4. L'amour Fou
"Fashions fade. Style is eternal." Yves Saint Laurent is a style icon that changed the entire industry. What we often don't hear about is the man behind the big pink bow. L'amour fou is a documentary exploring the relationship between Saint Laurent and lover, Pierre Berge.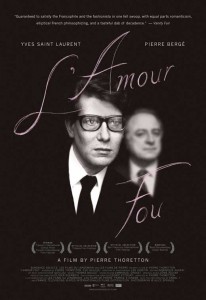 5. The September Issue
Anna Wintour is the dictator of fashion. She determines what hangs in our closets season after season. This documentary gives the viewer an inside look into her world the role she plays.
6. Sex in the City
Who wouldn't want to raid Carrie Bradshaw's closet? At least there's a two-hour movie about it.
7. Bill Cunningham New York
Cunning has also become a dictator of fashion, photographing the hottest trends on the streets and at events. Bill Cunningham New York takes you behind the lens of New York's most beloved photographer.
8. Factory Girl
Edie Sedgewick is best known for her relationship with Andy Warhol. The film takes a look at her rise to stardom and iconic look.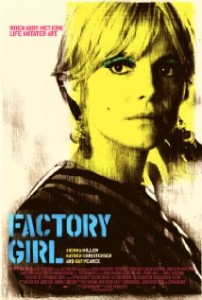 9. A Single Man
Directed by Tom Ford, the film places emphasis on the culture of the 1960s. Ford has made a name for himself in the fashion industry and I would love to see his bold personality come out in this film.
10. Valentino: The Last Emperor
One of the most famous fashion house the viewer gets an intimate look into the designer's career and passion.