Time For You to Get a Watch!
Spotted all over New York Fashion Week, not just a trend for men, wrist watches of all shapes and sizes are one of the hottest accessories for WOMEN this fall.
Seen quite frequently on models in Fashion Week shows all over the world, a big-faced watch can really add an element of class to any outfit, especially at work this season. These classic, vintage-inspired tickers are an easy trend for any Fashionista to pull off.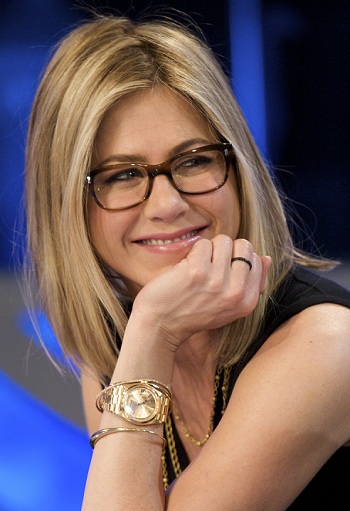 I have been rocking my Mom's vintage watch from ColdWater Creek. The face is quite small, but I like funking it up a bit by adding some other dainty silver bracelets. Even though the face is smaller than the trend seen lately, I like that this watch has a bit more of a feminine look.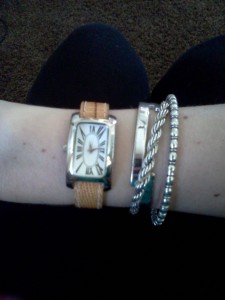 If you're not the wrist watch type of girl, try adding a super vintage-inspired watch pendant. Adding a watch pendant, like this one below, can add a bit of spice to your fall wardrobe. Try looking at a resale or thrift store near you (or through your Mom's jewelry box, like I tend to do) for a unique piece that truly IS vintage.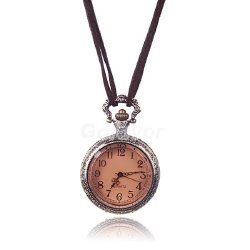 Have other great ideas about where to find cool, vintage-inspired wrist watches or watch pendants? Share with us below! Happy shopping!