"She's too smart to just buy things because she's supposed to; so it has to be very good, surprising and clever, says Issac Mizrahi. That's why the fashion designer joined forces with 2013 Chevy Malibu. He says his latest collection was inspired by the car. "Now I don't design cars, but I know great design when I see it; and that's how my newest collection is born. It's called the Malibu Collection."
As a Glam Style author, I was also presented with the opportunity to work with Malibu and discover how its smart and stylish design can inspire style. To experience the new design first-hand, I took a little field trip to my local Chevrolet dealership. I loved the car. The Malibu I drove was wide but sleek with an aggressive sporty look. The interior's chrome accents, wood grain and seating available in two-tone was very impressive. Riding down the highway, I learned that the e-Assist technology saves gas, so the mid-size sedan has a large car feel with the fuel economy actually comparable to some compact cars. Chevrolet's smart technology also includes a touch screen MyLink radio with Bluetooth, backup cameras, navigation and an optional entertainment package.
I can see how this car can inspire style. I thought about the woman who would buy this car. She's a smart career woman who drives up to her office building in her new Malibu and steps out of the car in a new outfit. She went shopping because she wanted to dress Malibu-like (I did this after buying a car). Her co-workers are looking out the window and before she even put the car in park, they're in the parking lot. Looking and feeling great, she tells the story about how she went car shopping and her new car has all the features of one of those over-priced "luxury" cars.
As part of this project, I also created a Pinterest board to share how features of the new Chevy Malibu has translated into fashion inspiration for me. I loved the white 2013 with sculpted seats in beige and black trim, so I would say this was the biggest inspiration for my board. Open the car door, and the striking interior simply demands attention.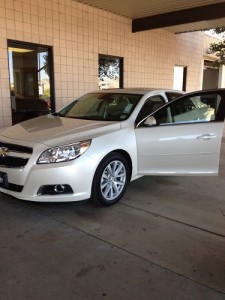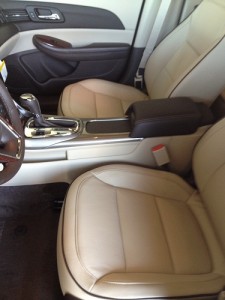 For me, the neutral color of the interior and exterior inspires bold colors, patterns and the use of accessories. It would be hard for an ensemble to clash with this car! Below is one of my pinned looks.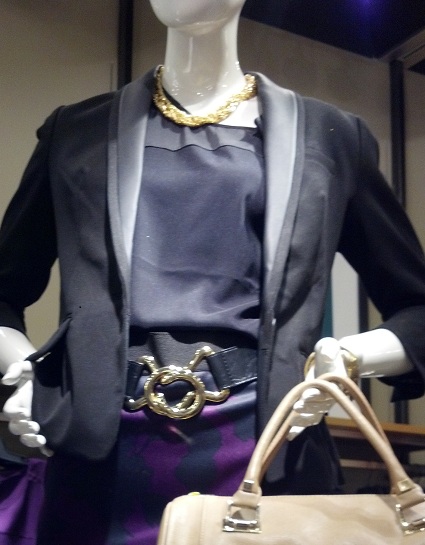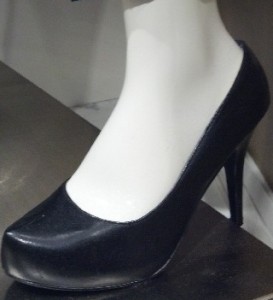 To check out more looks and Chevrolet videos featuring Issac Mizrahi, visit my "Inspired by Chevy Malibu Style" Pinterest board here: http://pinterest.com/fcfashionista/inspired-by-chevy-malibu-style

Brand Statement:
Smart technology, impressive styling, a luxurious interior and confident handling all come together in the all-new 2013 @Chevrolet #Malibu to take your drive to the next level. Discover #MalibuStyle
Disclosure:
Compensation was provided by Chevy Malibu via Glam Media. The opinions expressed herein are those of the author and are not indicative of the opinions or positions of Chevy Malibu.