Sit back and relax as our favorite sitcoms return for their Fall season. From primetime hits to Cable favorites, there's a show for everyone this season.
For a good laugh you don't want to miss NBC's Up All Night. Now in it's second season, the Thursday night comedy features funny girl Maya Rudolph, who stars as an eccentric talk show host Ava. The show makes light of life for new parents Chris and Reagan, as they juggle their precious baby girl with a career of a single working parent. Expect to laugh at the quirky humor and relate to the reality in their situations.
Up All Night airs on NBC on Thursdays at 8:30/7:30c.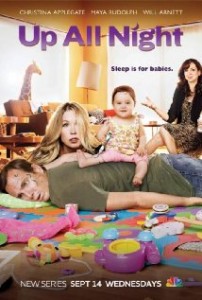 For those of you that long for a dark and suspenseful drama, look no further than ABC's Revenge. As if the outpouring of awards and features on the show weren't enough to draw you in, maybe the plot will. Emily Thorne, played by Emily VanCamp is a scorned young women on the hunt to revenge the untimely incarceration and unfortunate death of her father. This long thought out plan leads her to hunt down those responsible. Last season was intense, and the season 2 premiere was no exception!
Revenge airs on ABC on Sundays at 9:00 pm est.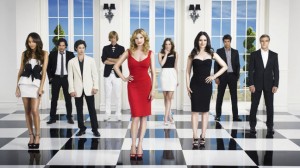 HBO and Showtime are known for their addicting drama series, like Boardwalk Empire and Dexter. Boardwalk Empire takes place during the prohibition; when Atlantic City was the hot spot for whisky, mobsters, and corruptness. Dexter follows an unlikely dark crusader who suppresses his urge to kill through tracking down hard time criminals. However, his struggles could compromise not only revealing himself but can also put his family in harm's way.
Dexter airs on Showtime on Sundays at 9:00 pm est/pt and Boardwalk Empire airs on HBO on Sundays at 9:00 pm est/pt.
What shows are on your Fall must watch list?