Four of fall's hottest trends and how to incorporate them into your wardrobe.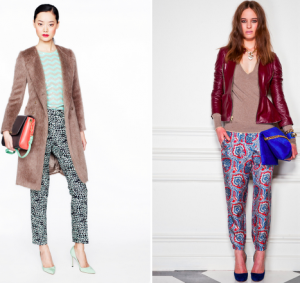 Prints: Graphic prints of all styles are a major must have this season. From geometrics to tribal, these loud prints are sure to make a statement. Mix it up in a printed button down and a pair of skinny jeans or for a more daring look incorporate a printed pant!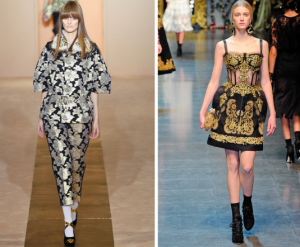 Baroque: No longer reserved for the historic era, romantic embroidery and brocade prints are making their way into the fashion line up. Rich detail and texture compliments these pieces as true works of art. For a more glamorous look, stick to blacks and golds with metallic threading, pair with a deep burgundy lip and a killer pair of pumps.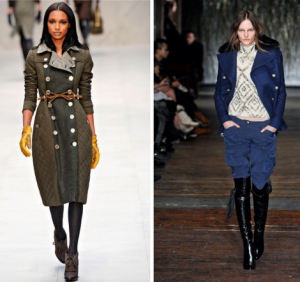 Military: Skip the fatigues and go for a more fitted suiting. Cameo print anoraks and skinnies are some of the latest pieces to start trending in street style. Fitted double button blazers not only look flattering on the body but they also provide a sleek and stylish look.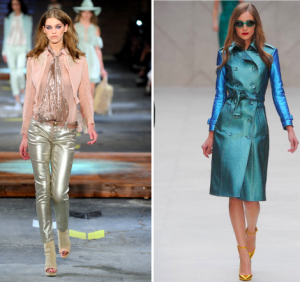 Metallics: Shiny, bold and brilliant are the metallic hues popping up in prints and designs. From glittering accessories to top notch trouser pants, and as we all saw in the parade of jewel tone trenches that walked down the Burberry runway, these pieces can instantly transform an outfit. It's one trend that is sure to transition into Spring.