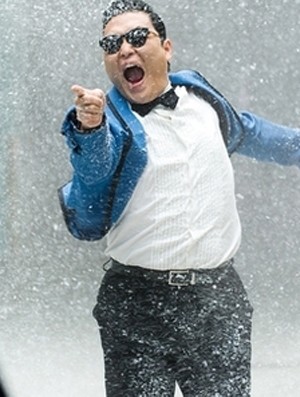 A lot of fashion articles you read will tell you, as the loyal reader, that you should attempt to emulate the trending celebrity runway or street style (I've even written one); but I think the "don'ts" are just as useful as the "dos". One might say that fashion doesn't have any don'ts, and it's all about personal style. This is partially true. However, some styles should NEVER be emulated. For example, there's a singer that became an overnight internet and pop sensation. His style, frankly, leaves room for a lot of improvement.
South Korean video phenomenon Psy is the quintessential definition of eccentric and some might even say tacky. His song, "Gangnam Style", has gone super viral. Psy has even been featured on shows like Saturday Night Live. His YouTube video views have reached over 431 million views. So although his style is not something one should strive to emulate, it has certainly helped to create an image for him. As we all know, what a singer wears in their music videos is incredibly important to the success of the artist. The wardrobe selections actually lets the public see the image they are trying to establish.
Let me explain the clothing Psy was styled with for the "Gangnam Style" music video. Throughout the video, he wears a couple of pieces that stuck out to me: black suit pants with interchangeable jackets of color, including powder blue, black, white and pastel pink; a harem pant ensemble and round glasses. Here's fashion don't number one: Powder blue tuxedo jackets. Powder blue tuxedo jackets remind people of "Dumb and Dumber". So gentlemen, I know for a fact MANY of you find this movie funny, and it is; but leave the humorous attire to the entertainers. DO NOT wear a powder blue tuxedo jacket to ANY formal occasion. Now you can artfully wear this color, however. It's what we call in the fashion industry an accent color. This particular color of blue should be used sparingly—it can be the color of your bowtie or the cuffs on your shirt, things like that.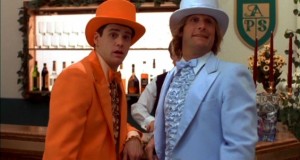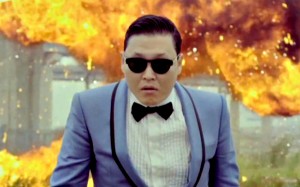 Something that really scares me is the return of Harem pants. For those of you who do not know what these are, they're Capri length pants that have a draped crotch. Think MC Hammer and his metallic gold bottoms. I can only speak from an American point of view because I don't know what's popular in South Korea, nor do I live in South Korea. But I can tell you, they are a MAJOR fashion don't in my book. Harem pants elongate the wrong parts of the body. Psy's are calf length, making him look shorter. The crotch of the pants doesn't end until halfway down the thigh, shrinking the legs even further. And, because they have a natural, subtle poof at the hips, it also makes you gain weight. So unless you're seven feet tall and built super skinny and lengthy, Harem pants take away height and add weight.
The last thing about Psy's signature ensemble is his sunglasses, which he wears during the whole video. Although round glasses are the current trend in fashion, not all trends should be followed. Psy has a less angular, rounder shaped face and so very large, round sunglasses probably aren't the best choice for him. The largeness of the glasses causes his smaller face to get lost and, at the same time, the circular shaped frames accentuate the roundness of his face; almost adding weight. Guys, get to know your bone structure. Some faces are not meant to handle certain shapes. If you have a less angular face, try glasses with sharp angles and rectangular lenses. If you have a very sharp angular face, then rounded sunglasses like a pair of aviators would contour your face nicely. But, whether you like or dislike Psy's personal style, no one can say that he isn't one of the biggest viral sensations to have ever come out of this modern digital age. Enjoy the video!