So much to see last Saturday evening as I met up with my fellow FCF Fashinisto, Nick B, at 303 Magazine's 6th Annual Hair Show! From the uber fashionable people who attended the event to the dolled-up ladies and gents strutting their stuff to, even, the barbers and stylists whose creations we witnessed; had their best-looking foot forward that evening. Nick and I were able to slip backstage for some candid shots of the work-in-progress as well as some interesting small talk with the featured stylists and barbers. Behind the scenes, we discovered that all the looks were infiltrated with tastes of worldly themes. Big hair, straight hair, curly hair, and long, long, long hair was presented by the hottest and well-versed salons and barbers shops around the Mile High City.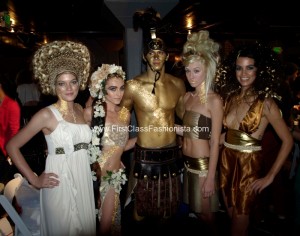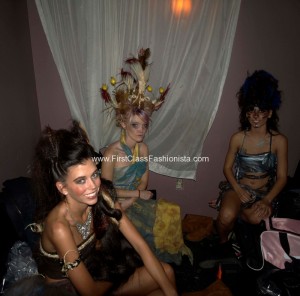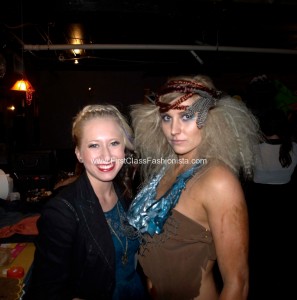 After the retractable roof of City Hall slid open, the show began with a bang and took us all the way back to Nomad times with stylings by Floyd's Barber Shop of Denver. These hairdos were big and messy, with touches of rustic details like feathers and stones.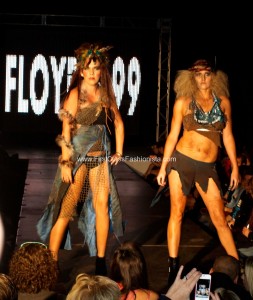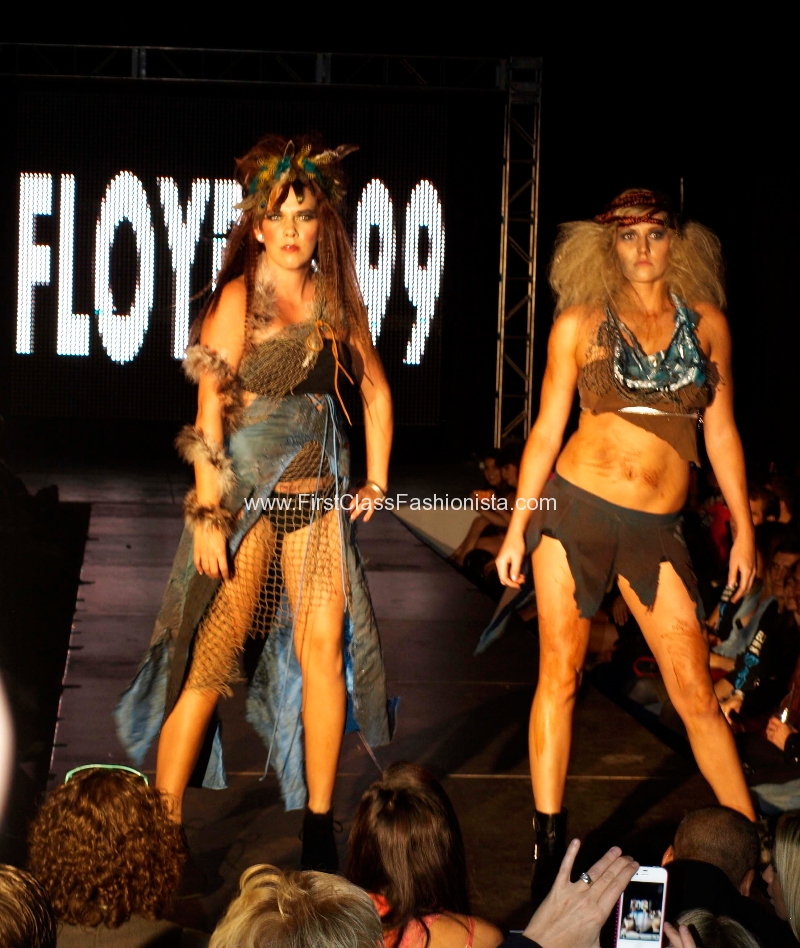 Then we got to see stylings by Asteria Salon of Denver which took the audience back to Ancient Greece. Lots of big, curly updos mixed with elegant long, long braids that touched the floor, complete with gold trimmings and floral accents.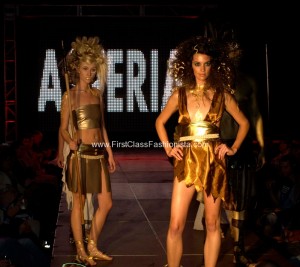 Following Ancient Greece, we were transported to Egypt. Models wore matching crop-tops and leather pants with classic Egyptian style bobs. The top of each model's head sat a dainty gold and turquoise head piece that was fit for a queen. These styles were created by Berenices of Denver.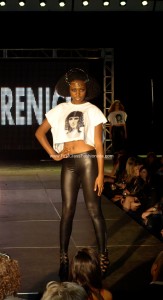 The finale of the first half of the show was a spectacular geometric medley composed by El Salon of Denver, which infused the East Asia geisha culture into its presentation.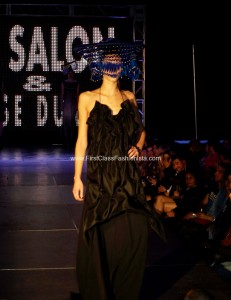 After the intermission, we grabbed our seats once more to witness stylings by the ADC Creative Team, Proper Baber Shop, Juno Salon, and Halo Salon. We were first taken to New Mexico in 1885, where cowboys and Indians ruled the land. The ADC Creative Team of Cherry Creek put together rustic yet fresh looks infused with the big hair wow-factor. Men and women strutted their stuff down the runway, complete with pistols in each hand.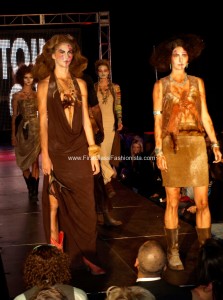 Next we were taken to Chicago in the 1920's for two salon's presentations. The first was by the Proper Barber Shop of Denver and featured only male models that rocked clean, sexy styles that were all slicked back—Leonardo Dicaprio style. The other was by Juno Salon, which featured the ladies of Chi-town in chic updos with feather hair pieces and pearls.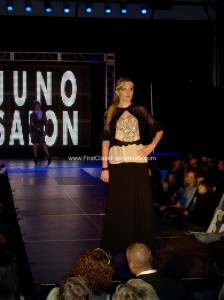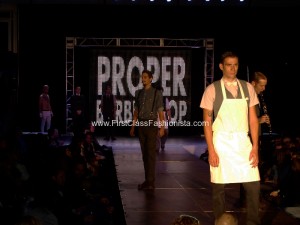 The show certainly ended with a bang as Charlie Price and Halo Salon of Denver took the audience into the future- China, year 2099 to be exact. Models were dressed in the could-be styles of the future complete with big, futuristic hair to match.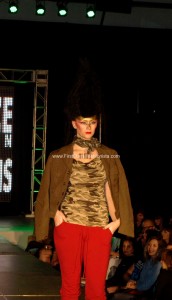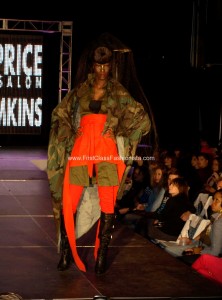 A big thank you goes out to all the salons and barber shops who made this show a stunning success for the sixth year in a row! Can't wait to attend next year!