One of my favorite looks that I've been seeing everywhere this fall are leather sleeves. Whether they're on trench coats, sweatshirts, tee shirts, or jean jackets, the addition of leather, as I've said before in a previous post, can spice up any outfit. This trend is unisex, as well as easy to create with pieces you already have in your closet. I recently bought this leather sleeve trench coat on Ebay and can't wait to wear it when it gets cooler again.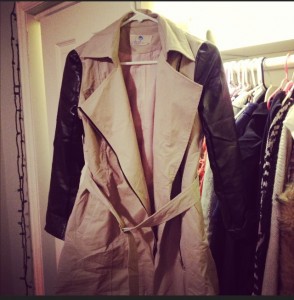 If you don't feel like forking over the cash for an entirely new jacket, you can always layer vests over a leather jacket you already have. I sometimes layer my fur or jean vests over my leather jacket and it looks like it is one!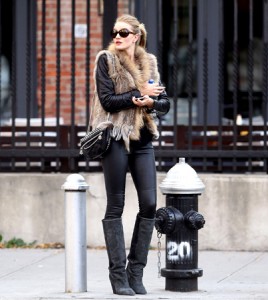 The leather sleeve trend has been spotted on many celebrities, and this specific example of Rosie Huntington Whiteley shows that layering like this also works as a great way to break up the leather if you want to pair it with leather pants as well.
Absolutely one of my favorite new trends for fall, when I saw it I immediately had to buy something for myself. If you're falling for this trend as well, here are some affordable options.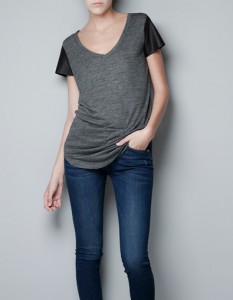 Zara, $25.90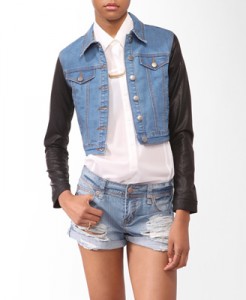 Forever 21, Just $11.99!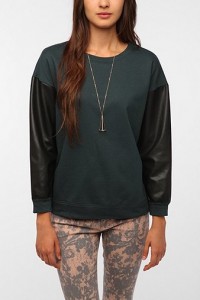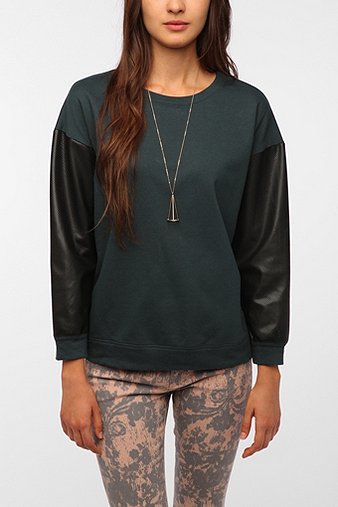 Urban Outfitters, $88