The Jean Paul Gaultier Cone Bra
The other day, I was having trouble trying to decide what I wanted to write about. I scoured the internet trying to find something that interested me and was semi fashion related. Then my best friend called me and told me she was going to see Madonna perform. I didn't think much of it, until I got off the phone and thought, "Madonna!" Being one of the biggest style, pop icons to ever have walked the planet, I decided I wanted to take an in depth look at the man who, frankly, put her on the map, in terms of infamous style.
Madonna has been notorious for several things over her career which spans over 30 years—but nothing is quite possibly more iconic than the "cone bra". This is definitely one of those instances that, sure the celebrity wearing the garment is famous, but really who or what gets the spotlight? The Pop Star or the "coned boobs"? So, instead of talking about the pop star, this time I'm going to share with you, my valued reader, a few things about the designer of the infamous bra. Honestly, I think he should be given a reasonable portion of credit for Madonna's fame.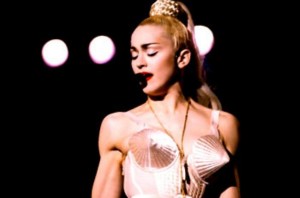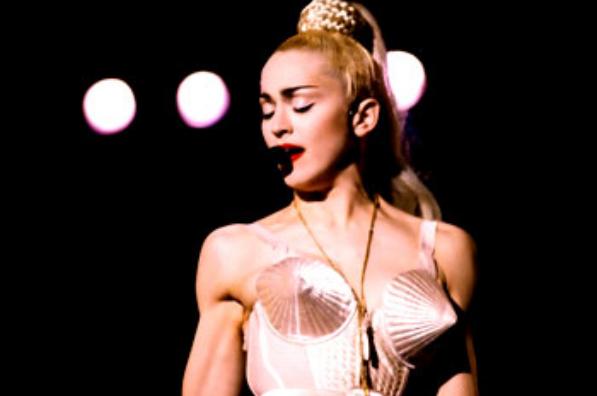 In 1990, Madonna was traveling around on her Blonde Ambition Tour, when a designer by the name of Jean Paul Gaultier (pronounced Go-Ti-A, he's French), a leader of Avant-Garde fashion, designs a bustier for Madonna that has unmoving cones. Launching his designing career as a teenager, he began to work for another famous designer by the name of Pierre Cardin. Six years later in 1976, with no formal fashion schooling, Gaultier released his own line under his own name. With his design house still open today, he now designs for people such as Rhianna, Madonna, Lady Gaga and several other fashion forward celebrities. His style has always been described as odd and weird. A true designer's designer, he has blurred the lines of art and fashion for more than 40 years. Often, his dark style leads to a misunderstanding public; but with that same style, he creates amazing wearable art.