Fashion Around the World
So I've talked a lot about the different kinds of fashion from different designers but today I wanted to invite you to take a look at the fashion industry from an educated, insider's perspective. As you all may know, I am currently studying fashion and am scheduled to graduate VERY soon. To truly understand fashion, I think you should be informed on how fashion differs cross-culturally and around the world. There are widely accepted stereotypes of almost every major fashion country or hub. So, to outline this ideal of how different countries express the art of fashion differently, I picked one designer from all the major fashion countries and described their aesthetic, as well as included some pictures of their lines.
1. American Casual/Ralph Lauren: To the rest of the world, America's fashion is considered casual. A very laid back style, the lines created by this look tends to be soft and loose; making comfort a top priority. Ralph Lauren is quite possibly the poster child for American Casual. Most of us are familiar with his Polo line of clothing. His calling card is what we call in the industry, sportswear. Now, sportswear is actually like blazers and casual slacks, things like that. Activewear, on the other hand, is like football pads and apparel you wear while PLAYING sports. Whereas sportswear is something one would wear OBSERVING sports. Lauren focuses his collections on knit fabrics and loose silhouettes, which creates the category of American Casual.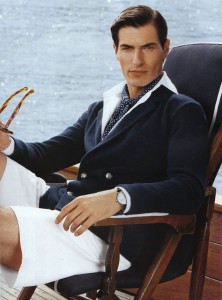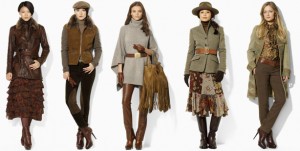 2. British Edge/Vivienne Westwood: Since the 1970s, Great Britain has been the epicenter of anarchist fashion ideals. The punk movement really exemplified this aloof ideal. Punk also kicked off several other styles, such as grunge,and goth. The concept of punk was to retaliate against things that were mainstream, including fashion. Vivienne Westwood (who was in the center of the punk revolution) is the quintessential, British, edgy, designer. Her clothes have carried over; not only the aesthetic behind the punk fashion but the ideal as well. Not too surprising, Westwood's collections has caused some serious controversy because of their blatant disregard for the "rules" of fashion. Vivienne Westwood actually refers to her aesthetic as "anti-fashion".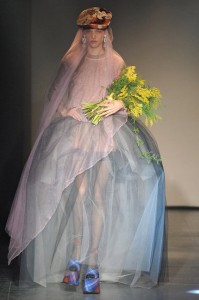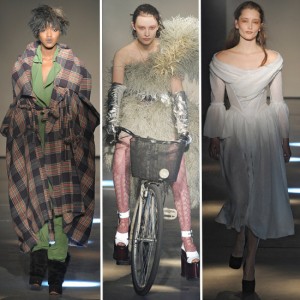 3. French Luxury/ Christian Dior: Paris, France is the home of an extremely high end of fashion called "Haute Couture", which translated to English means high sewing. For my readers who don't know what this facet of fashion is, let me explain. Haute Couture is the highest form fashion can take. Only a select few design houses are selected for the honor of being the best of the best. Couture shows are very exclusive, and the quality of the garments makes them unaffordable to most everyone. One such design house that participates in Haute Couture is the House of Dior. Started by Christian Dior, this company's goal has always been feminine elegance. Creating some of the most exquisite work in the fashion world, Dior has reigned supreme over much of the fashion industry as the king of quality. Mostly hand sewn, Christian Dior's garments are works of very expensive art.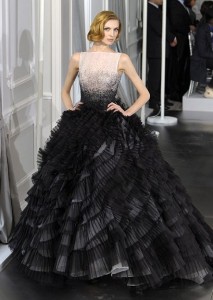 4. Japanese Deconstruction/ Yohji Yamamoto: Even though not all Japanese fashion can be categorized as deconstructed, the overall style of many Japanese designers centers around this Avant-Garde ideal. The term deconstruction in the fashion world doesn't mean sloppy and broken down. It means the pieces of these deconstructed looks are more draped and flowing in a raw way, as opposed to a structured blazer; for example. Yohji Yamamoto is the EPITOME of this style. Creating beautiful yet raw looks is something that has made Yamamoto famous. I think this style makes sense for the Japanese because historically they wore items of clothing that may have been structured at some points but they flowed and moved in an organic fashion.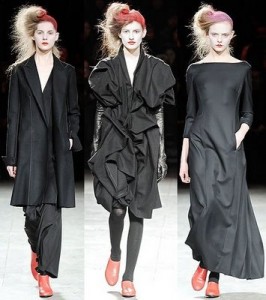 Share with us your favorite designers from around the world! Leave a comment.