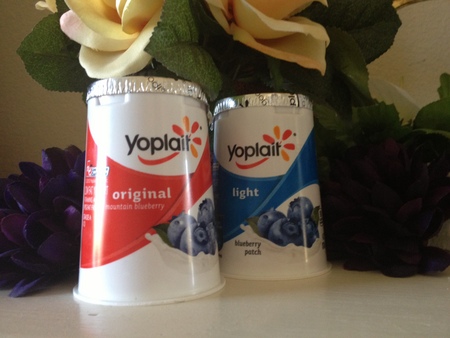 When First Class Fashionista was asked to pair winter fashion trends with the great taste of Yoplait® flavors, I immediately thought…juicy COLORS. Not only did Yoplait® take up social networking to listen to their customers wants and needs, they have also decided to use all natural ingredients, flavors and, yes, juicy colors in all of their tasty treats. One of the most popular colors in everyone's closet this season is electric, royal blue (similar to the Mountain Blueberry Yoplait® Flavor). From bright colored jeans on celebrities like Zoe Saldana and Camila Alves to bursting gowns worn on the Red Carpet by Eva Longoria and Kate Hudson, this eye-catching color is a must-have for the fall and winter season.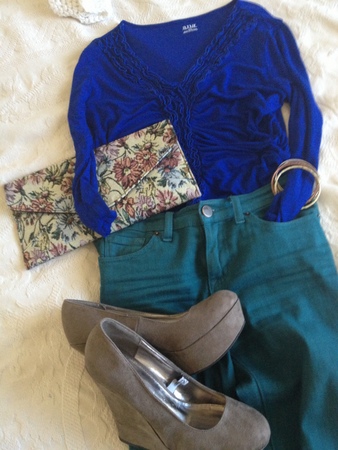 Mountain Blueberry colored pants are easy to wear, with a white T-shirt and creamy cardigan or royal blue top and your favorite pair of heeled booties. If you're feeling a little more daring, dress up your Yoplait®-trim body with a form-fitting mini dress and a great pair of heeled boots for a night out on the town.
With Good Taste comes Great Style. Whether you're wearing sweatpants or silks, all your clothes look and feel better when your body is the size you want it. Along with regular exercise, Yoplait® Original and Yoplait® Light are light calorie options for breakfast or an afternoon snack that won't destroy your diet.

Brand Statement:
Yoplait® Original is proof that classic is always a good choice. We have more than 20 flavors that burst with the delicious, flavorful creaminess that isn't just good, it is SO good, especially now that it's made with natural colors, flavors and sweeteners. What can be more than SO good? The fact that Yoplait® Light is made in more than 20 flavors that contain 90 calories and 2 Weight Watchers® PointsPlus® value each. But the best part is the inspiration these fun flavors can be when it comes to fashion – how about a Key Lime Pie clutch or a little black forest cake dress. We believe the best fashion statements come from flavor inspiration. What flavor inspires you? Try a new one today and use it to plan your outfit tomorrow.
Disclosure of compensation:
Compensation was provided by General Mills via Glam Media. The opinions expressed herein are those of the author and are not indicative of the opinions or positions of General Mills.